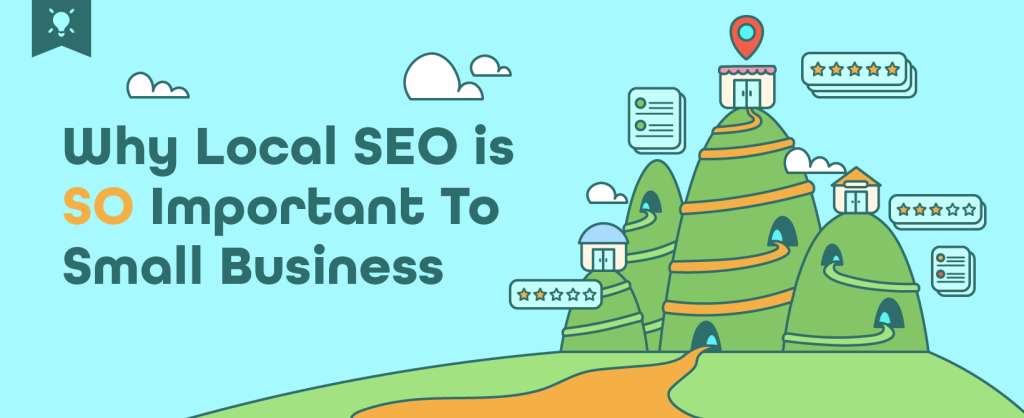 Near me. Dentist near me. Chinese food near me. Pharmacy near me. It seems like almost half of our time spent searching Google is all in the service of this sacred term: "near me." A quick glance at Google Trends shows that this term has been on a consistent upward interest trajectory for the last six years:

This simple phrase illustrates why local SEO is so important to local businesses. Here's the deal.
Exhibit A: Google's Map Pack
In 2016 Google rolled out its new map pack. If you think really hard you might remember that map packs used to look something like this: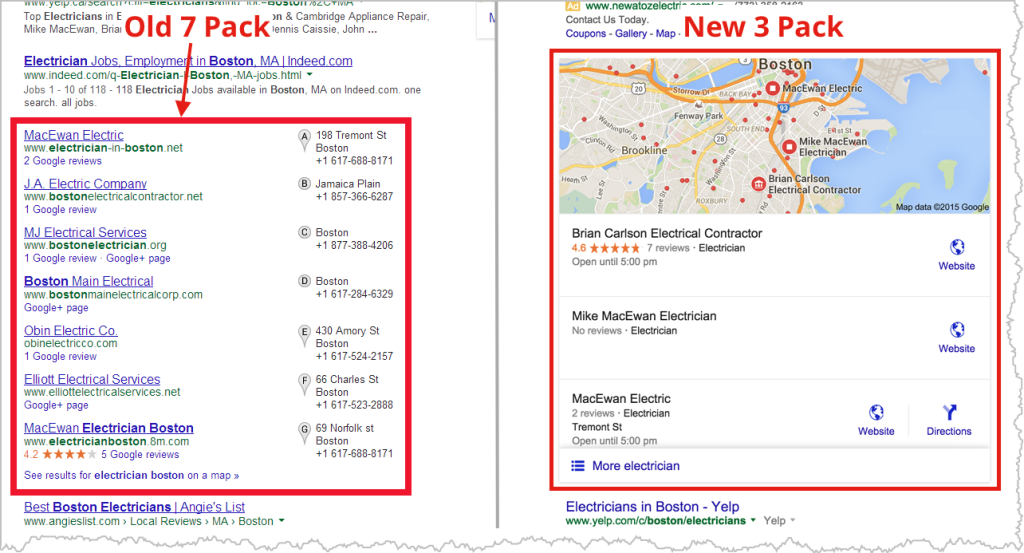 This was huge for a couple of reasons:
The map pack began taking up more valuable SERP real estate.
There were fewer visible businesses in the initial map pack. There was a click-down to expand the pack, but it became a 3-Pack, not a 7-Pack. . Real estate space became more extensive, but fewer businesses could take immediate advantage of it.
After the paid search ads, the map pack became the first organic search result you saw, and this (at the time) new map pack was much more visual and in your face.
And as it so happens, essentially any local business query with that "near me" phrase in it generates a map pack.
So, "near me" is exploding as a search term, and the opportunity to take advantage of it just got a lot more difficult. You want to do everything that you can to get your business or your clients' business in the initial map pack, right? That's the importance of local SEO, in a nutshell. Getting into the map pack is just one example of that.
Exhibit B: Zero-click searches & GMB
Zero-click searches now account for more than 50% of all Google searches. At least over half the time, you aren't even getting an organic or paid click when a user searches for your company by name. Instead, people are going right to your Google My Business (GMB) listing on the right side of the page.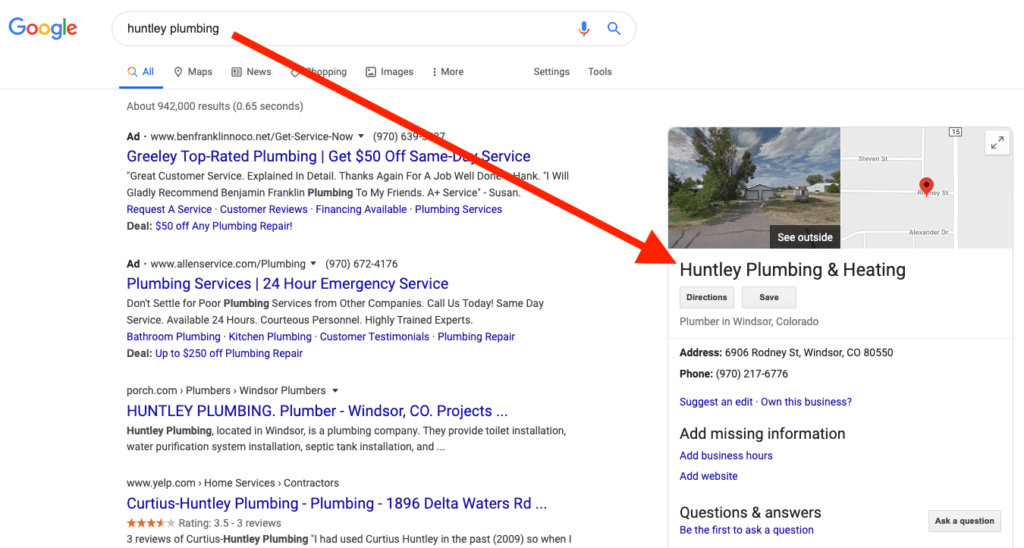 Your Google Maps listing is connected to your GMB listing (it's called the Google My Business Map), so essentially your success in appearing in the map pack and taking advantage of "near me" and region-specific zero-click searches is tied directly to how well your GMB listing follows Google's best practices. Per Google, those best practices are:
Represent your business as it's consistently represented and recognized in the real world across signage, stationery, and other branding.
Make sure your address and/or service area is accurate and precise.
Choose the fewest number of categories it takes to describe your overall core business.
There should only be one profile per business, as this can cause problems with how your information displays on Google Maps and Search.
So there's not too much there, and GMB optimization should definitely include a few other things:
Filling out your business description
Post consistently to your profile
Use the Q&A section — and don't hesitate to ask and answer questions yourself
Add products & services (if relevant)
Add photos
Add attributes (if relevant)
Basically having a good GMB listing means dotting all your i's and crossing your t's. Dig around the listing and see where you aren't using features that you should be. But of course, it's not that simple: If good local SEO just boiled down to a good GMB listing with all the appropriate fields filled out, there would be little competition.
Exhibit C: Reviews as reputational currency
Ultimately a strong, well-optimized listing is only going to take you so far. A lot of your competitors are probably already doing that. So what else is informing your local SEO ranking? Reviews, reviews, reviews. According to a 2018 study by Moz, review signals are the 3rd most important factor in local packs — more important than domain authority and metrics like CTR and clicks-to-call. And remember, those zero-click searches are only becoming more and more important.
Google is going to elevate the businesses with good reviews, and a lot of them. They're also going to bury those with few reviews — or with bad ones. Being able to solicit good reviews makes all the difference for a local business. Send emails, send flyers, send emails, and/or use a review solicitation tool; do whatever you can to get those reviews, short of paying for them.
Local SEO Stats
Clearly getting your local SEO properly in place- and especially doing so on Google- is almost unfathomably important to every local business looking to grow and thrive. To close, here are 5 key stats to further illustrate that point:
Learn more about Overit's Local SEO Services here.