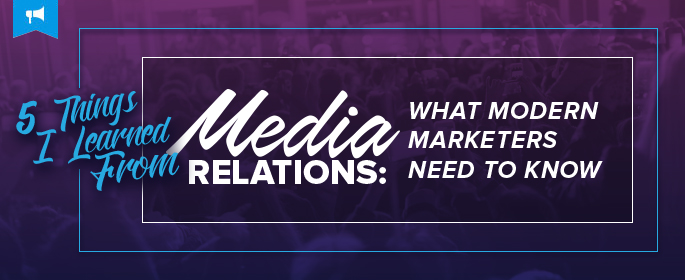 Last week Overit hosted Media Relations: What Modern Marketers Need to Know, a panel discussion featuring notable editors from the region:
David Howard King, The Alt
Judy Patrick, The Daily Gazette
Greg Dahlmann, All Over Albany
Sarah Ruane, Spectrum News
We invited these professionals because we've come to have great relationships with them from pitching our clients' stories, to actually bringing some of them on as clients themselves. And while the panel discussion offered numerous tips about working with the press, at the core of their advice this theme: to work with the media, you must build positive working relationships with them.
If you weren't able to attend our event, you can watch the full panel discussion via the video below, or you can read on for the top 5 lessons that I took away from the panel.
1. Press conferences suck.
This might not be a direct quote, but it was the general sentiment when press conferences came up in the conversation. It's not that all press conferences are bad, but the most effective media events are the ones that respect the journalist's time. This means preparing one-sheeters or brochures that they can reference later, having a few quick presentations that provide brand new information, giving them the opportunity for one-on-one interviews and providing imagery or broll pre or post-event.
While our team at Overit has planned many press conferences, we generally recommend that clients pursue one-on-one interview opportunities instead. In some cases, the press conference seems more warranted but at the end of the day, we want to earn clients in-depth and meaningful stories about their news. The best way to accomplish this is by working with a reporter to give them the quotes and information they need to build a story most relevant to their audiences. This generally happens more frequently through interviews, as opposed to a mass press event.
2. In certain cases, pick up the phone. In most cases, don't.
When training entry-level PR professionals or helping to dust off a seasoned PR experts' pitching skills, we're often asked: "How do you send your pitch?" The answer is always "Email." This was confirmed by our panel speakers.
When I first started working in PR, it was incredibly common for my boss to hand me a list of phone numbers to every editor in the tri-state area and ask me to make phone calls through the morning. Not only did I hate this, but so did the editors. Think of the telemarketers that call you during dinner or the car salesman that calls right after you've left the dealership. It's annoying, right? Reporters feel the same way about your phone call.
With email, the editor is given the time to read your note and think about whether they want to cover the story. Yes, they might just delete it, but if it's a valid story idea relevant to their coverage, they'll get back to you or they'll tag it for another day. Email also saves them time because they don't have to take notes; an editor can forward the email to the reporter that will be assigned the story without much effort.
That's not to say you should never call an editor or producer. The panelists noted that if you're working with them on a story and have an urgent development, if you want to bounce around ideas for a story with them or if you have a good working relationship (there's that word again), then they're more willing to talk with you on the phone. Like any other phone call, though, give them a heads up to make sure you're not interrupting their schedule.
3. Media professionals are busy.
The reason email works so well for media professionals is that they can access it on their cell phone, which is always with them. If you try to call their office, they're likely not at their desk because they're out grabbing a story or meeting with their colleagues.
Now more than ever, media professionals are doing more than just one job in the newsroom. You'll often see a reporter carrying their own camera and equipment to an interview or editing the footage back at the office. They're taking on more work to continue to serve their audiences, so it's our job to help them out.
You should take this into consideration for when and how you pitch your story. The panelists talked about slower news days, like the day after Thanksgiving or Fourth of July, and how they're desperately in need of content these days because the pitches stop rolling in. I can attest to this — I once pitched a story on Christmas Eve and landed a client a story on the cover of the Business section the following day.
It's also a time saver if you can provide imagery, broll footage and flexible interview times. This way, if another story takes precedence in the outlet's schedule, they can still run your news without dedicating too much of their team's time to developing the story.
4. Make sure that spokespeople are people.
The purpose of scheduling an interview with spokespeople is to give the reporter information that they can't get from the press release or pitch. This includes a unique scoop to the story or a sound bite that works better on video than in text.
Don't waste a reporter's time by setting up a phone call with your spokesperson that is only going to repeat your press release or brand tagline. While on the marketer's' side we want our spokespeople to adhere to our brand messaging, spokespeople should be personable – not robotic. During media training, teach your spokespeople how to stick to their message while still answering the reporter's question with valuable information.  
5. The media is not the enemy.
At the end of the day, most media professionals are willing to work with publicists and marketers to develop their stories. It's our job, though, to act as a gateway for connecting the press with valuable resources like reports, news announcements, spokespeople and timely pitches.
If you aren't getting many responses to your outreach efforts, then evaluate how you're pitching your story. Is the pitch unique and compelling? Are you sending the story idea to the right contact? Is it a story that the outlet's readers would be interested in?
Remember that working with the media is the best approach to media relations. If you can anticipate their needs and remain flexible on your end, then your efforts will go a long way in securing valuable placements for your brand or client.