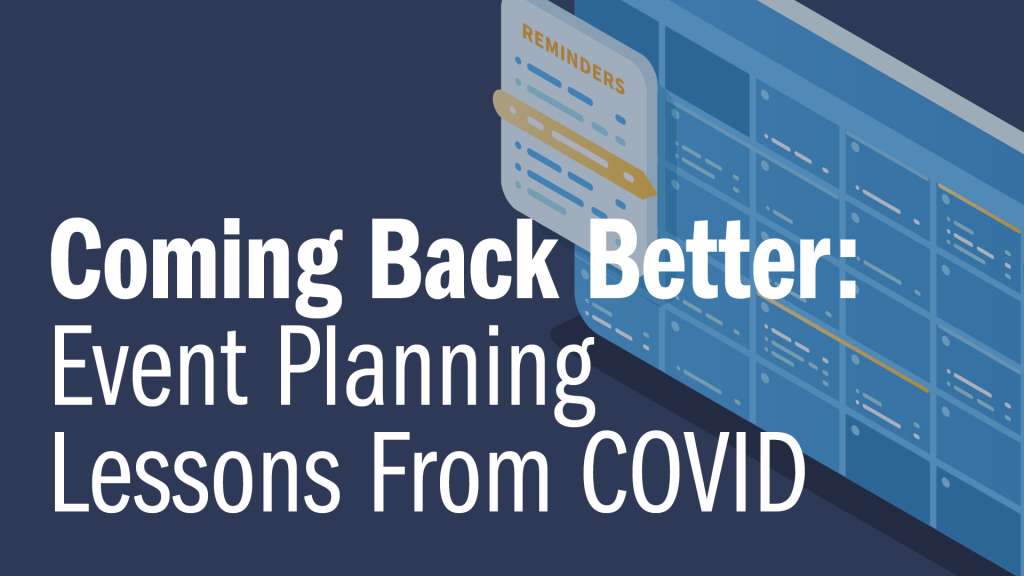 Powered by RedCircle
In 2022, in-person events are back. People are sick of Zoom screens and long for human connection. But we don't know when–or even if–they will ever go back to exactly how they were before the pandemic. So, what has changed, for better or worse, and how can we make the most of this new normal?
We sought to answer these questions twofold: by getting firsthand experience hosting our very own hybrid event, and by talking with other event professionals in our community.
Moderated by our Public Relations Account Executive Leanne Ricchiuti, we talked with community event planners Becky Daniels and Liska Wilson, along with our very own Adam Clairmont. Click the video below to watch the full discussion!
Benefits of Hybrid Events
Right off the bat, I'd like to highlight how helpful hybrid events are when it comes to being able to pivot and adapt based on last-minute changes. For our Tuesday morning event, we found out Monday that our panelist Becky had a COVID exposure. Instead of needing to remove her completely, we were able to bring her into the conversation via Zoom and project her right above our in-person panelists.
Also on Monday, our building ran into some Wi-Fi issues. We weren't sure if we would be able to live-stream the event like we originally planned, but we knew that at the very least we'd be able to present to our live audience and make a recording to send to our online registrants. Luckily, the Wi-Fi issue was resolved and we were able to stream live, but knowing we had a good alternative made the situation much less stressful.
Adam recommended always implementing hybrid events when you are trying to reach as many people as possible. Let people join in whatever way is most comfortable for them. At Overit, we allow people to register for our events and participate through Zoom, or watch the live stream through our social channels: Facebook, LinkedIn, or YouTube. And of course, you can always watch the recording after the fact.
Becky also emphasized the flexibility of hybrid events, and that they give you a built-in Plan B; if there is a COVID spike, emergency, or even a weather-related issue, you can move the event to fully online instead of canceling or postponing. Hybrid events can open the door to more people who might not want to travel, or pay for a plated dinner or leave their house in the winter but are still interested in consuming your content or supporting your mission.
How to Make Events Accessible
For the online side of things, Liska recommended being extremely clear with directions for accessing and navigating virtual events. Don't assume everyone knows how to use Zoom or whatever platform you're using. Create step-by-step guides so even technologically -challenged people can access your event with ease. And give people options: let them join in person, online, or watch on their own time.
For those who don't love online events but still want to be involved, Becky suggested having some sort of physical component, like having guests pick up or be mailed gift bags or food for during the online event. Get creative! Sometimes it's not the technology that is a barrier, but simply burnout from trying to connect with people through screens.
For hybrid events, don't forget to think about the experience of your online attendees. "You want to create an atmosphere that is just as engaging for them as it is for people in the room," Adam said. "If you've got music blasting and lights, you've got to be able to replicate that in some form, so there's a reason for them to be there."
Know your Goal
All of our panelists emphasized that before you decide on your event type–in person, online, or hybrid–you must first establish the purpose. What is the goal of this event? Is it to build real-life connections or is it educational? Is it to reach as many people as possible or to be exclusive? Is it to fundraise or to boost internal morale? Once you know the goal, you can better decide the type of event it should be and the platforms to run it through.
Watch our full video for more tips on event planning (including how to handle food and weather). Need more assistance? Hit us up.