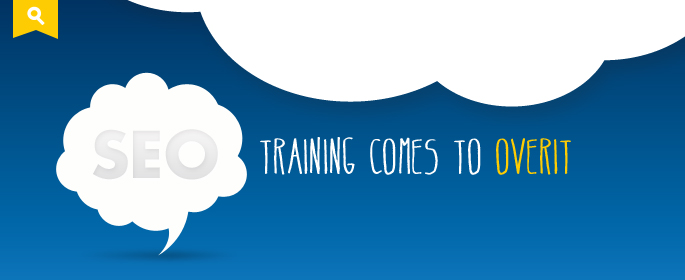 It's nearly the most wonderful time of the year!
What?
Oh… no, I'm not talking about the holidays. I mean the SEO training that's coming to Overit in a few weeks. CAN YOU FEEL THE EXCITEMENT?!
When Overit moved into its new digs (a renovated Spanish monastery-style Church, thank you) there were many, many features of the new building we were excited about. But one of the most significant was our live room, which boasts state of the art audio-visual capabilities. Internally, this allows us to do some pretty impressive motion design work for clients, but it also presents us with opportunities to give back to the community. And in a few weeks we'll do just that, opening up the room as we host a two-day, no-cost training seminar.
And, guess what?
You're invited!
On Dec 6-7, recognized search and content expert Dave Snyder will be bringing Copypress' SEO and Content Lifecycle training course to Overit. This is a rare opportunity for Capital Region in-house marketers, business owners, and anyone else to receive personal SEO and content training in an intimate setting, taught by a true expert in the field. Normally you'd have to shell out thousands for a conference pass, hotel room, and travel expenses. Instead, we're bringing the expert to you and giving you full access to pick his brain and learn from the best.
What can you expect from the two day training seminar?
No sales pitches
Free breakfast and lunch
Swag! Books, posters, and more
One-on-one attention
Proven strategies to drive traffic and grow your business
Two days filled with mind-blowing information
How do you get in: SIGN UP NOW! Seating is limited, to ensure that you don't miss out on the event, make sure you register.
We'll see you there.