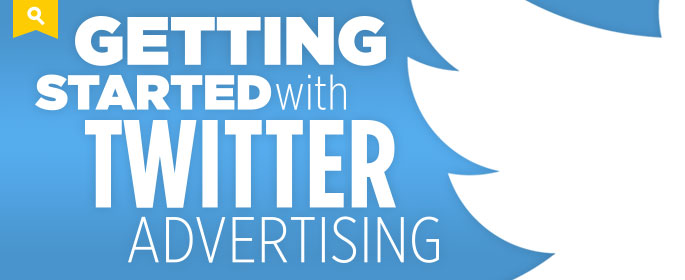 As a marketer involved in online advertising, the majority of your spend will go to Google AdWords. No one is denying this and, with Google claiming nearly 68 percent of U.S. search engine market share, this makes a lot of business sense. However, as effective as AdWords can be, you should always be open to using other ad platforms, as well. Spreading your paid marketing spend can help you diversify your traffic and reach new customers.
For example, Bing Ads and Facebook Advertising have both proven effective for many marketers. And so has a new up-and-comer you may have heard of – Twitter Ads.
Whether you're just starting to establish your brand on Twitter or you're looking to promote a specific initiative with an existing brand, take some time to review the capabilities of Twitter Ads to see how it could work for your business. We'll provide an overview of what marketers can expect below.
Targeting Capabilities
Twitter Ads provide a wide range of targeting to allow you to reach a precise audience. You can reach a specific geographic area by country, state, metro area, or even zip code. You can also target by device, choosing to reach only mobile users, or even limit reach to users of specific iOS or Android devices (helpful if you're promoting an app). Other basic targeting categories include gender and language.
In addition to these more basic targeting abilities, Twitter offers other features to refine your targeting even more. You can select from interest categories, covering topics from parenting to music preferences. You can target people who follow specific Twitter handles, allowing you to reach those who follow your competitors.
Finally, tailored audiences allow you to target customized lists of people that you provide to Twitter, ranging from email addresses of potential customers to remarketing lists of visitors to your website. This gives you a significant degree of control over your ad spend, to ensure you're only hitting the most relevant audience.
Types of Ads
One of the strengths of Twitter Ads is the ability to choose different ad types based on your campaign objectives. This is something other platforms do not offer, at least not to the degree Twitter does.
Below is a look at the types of ads available with Twitter advertising:
Promoting your account helps boost relevant followers. Users will see a tweet from your account with the option to follow, and you'll only pay for those who actually choose to follow.
Promoting tweets helps to boost visibility for specific tweets you'd like to get out to the public. Of course, you'll want to ensure that the tweets you pay for are the ones that will drive the most potential value for your brand. Likely you'll want to pay for the tweets that actually link back to your own content, whether a blog article on your site or a video you want people to watch.
Drive Website Clicks & Conversions
Twitter serves as an excellent platform to drive a carefully targeted audience to your website. You can run ads encouraging people to click through to specific landing pages and articles on your site in order to get them to engage with your content, whether your goal is to nurture engagement with established connections or build new relationships.
If you're looking to generate leads, Twitter Cards allow users to submit their contact information right through Twitter. You can run Cards along with an image and text to promote an offer that you want people to claim. The Twitter backend then allows you to download a file with the names and contact information for everyone who's requested the offer.
App Installs & Engagement
When you want to promote an app, Twitter Ads can link people directly to installing your app or engaging with it if it's already installed. Especially if you're targeting people directly on their mobile devices, app ads provide a simple way to drive them straight to your app.
Tracking Results
Any ad platform's value comes down to the ability to track results. Thankfully, Twitter does not disappoint here, providing detailed analytics to review the success of ad campaigns. You can see breakdowns of clicks, retweets, replies, follows, and other stats for every ad and campaign.
In addition to the standard tracking available, custom conversion tracking allows you to add code to your site to define your conversions. For example, you can track how many people submit a form on your site after clicking a Twitter ad.
Try It Out!
If you haven't yet tried Twitter Ads for your brand, sign up and give it a test run. Even if you're cautious about spending much, costs are relatively cheap (often $1-$2 per click or engagement), and you can get an idea of the capabilities with a relatively small budget. Select a few tweets to promote and watch the impact on engagement, visits, and conversions. Take some time to play with various targeting options to refine an audience relevant to your brand. Once you see the results, consider the value of making Twitter Ads part of your online strategy.