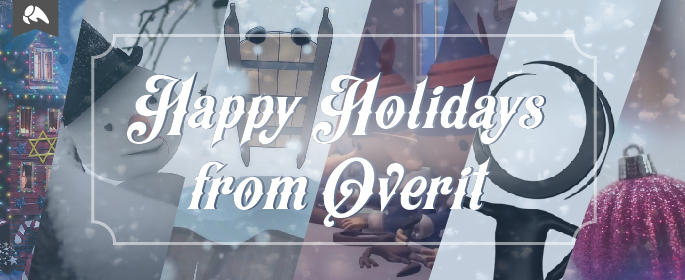 The day in December when we release the official Overit holiday card is one of my most favorite days of the year. It's a time when our misfits get to wish yours a very happy and healthy holiday season. When creativity and passion win out over billable hours and when everything comes up magic.
This year, our holiday card is a play on the conversation we imagine many of our agency brothers and sisters have during this time of year (it's not just us, right?); we hope you can relate and laugh along with us.
We also invite you to revisit Overit videos of holidays past and to have a go at SledFall (Mac, Windows), our fast-action sledding game that challenges you to avoid to the obstacles in our winter wonderland. What better way to bring in the holidays than dodging trees and boulders?
From all of us at Overit, happy holidays and we'll see you next year.
– Team Overit
OVERIT | 2016 Holiday Card Video from Overit Studios on Vimeo.