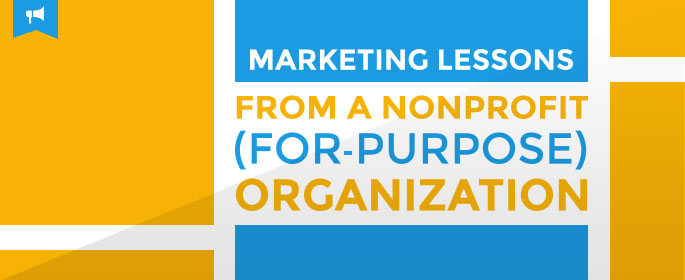 Looking for a good read and inspirational message, I recently added The Promise of a Pencil, by Adam Braun, to my summer reading list. The New York Time's bestseller depicts how Braun founded his nonprofit Pencils of Promise (PoP), which while starting small, has since constructed 226 schools around the world.
The Promise of a Pencil is a story about following your dreams, making a difference and finding your passion. Think about your own marketing and mission. How are you (and your brand) making a difference?
Braun raised a number of points about branding and marketing throughout the book you can apply to your organization, whether or not it's a nonprofit.
The Importance of Websites – Your Online Storefront
"To grow and scale we needed to craft a unique digital presence, but we still didn't have a website… Your website is your storefront, your billboard and your calling card. It's the focal part of any modern business, and I was determined to create one that stood out."
Agreed. Think of most prominent businesses today, in a variety of sectors – it very, very likely has a website. Top-of-mind, name brands? Beautifully designed, highly functional, engaging websites.
The ease-of-use and functionality of your website is critical. Imagine visiting a retailer's website and loading your shopping cart with items. When you click to check out, the website has crashed, cart emptied. Are you going to go through the process again? For PoP, a malfunction such as that would mean missing a donation that could have helped support the education of a child. When creating a new website, work with a team who has your goals and success in mind. Find someone who will not only tell your story but drive people to do what you need to succeed.
Public Relations and the Big Story
"I decided early on that we wouldn't share our story through traditional press until we had three pieces in place…Most people rush to get their story out, but by waiting until our 'holy shit' story, our staff, and our website were in place, we were prepared to convert people's interest into action."
Do you agree? In the book, Braun describes a media opportunity from The Huffington Post, where the reporter reached out for an interview and Braun offered the reporter an exclusive at a later date. He followed the cardinal rule of PR by keeping his promise, and it ultimately worked in his favor. The outlet's PoP story was a top feature of HuffPost Impact during Thanksgiving weekend, the most generous time of the year. While this is a terrific placement, a more strategic PR plan (rather than waiting for the media to reach out to him), may have resulted in greater results during the holiday season.
The mistake a number of organizations make is not bringing in a PR team from the get-go. They wait until they have a big news announcement they think deserves a feature segment on The Today Show. By bringing in a publicist from the beginning, you can integrate that person (and their thinking) into your business and have a PR professional who understands the ins-and-outs of your growth, useful for future stories. They're able to provide guidance on how to handle incoming media requests, which undoubtedly will happen if you have an organization that is doing exciting things, like PoP.
A publicist would have told Braun, yes – let's hold off on The Huffington Post story until we have that "holy shit" story, but don't give her an exclusive. PoP's story at that point was impressive. It had built 15 schools all by raising money through a grassroots movement, and this reporter would have covered the topic despite the promise. That would have allowed PoP to reach out to other outlets around Thanksgiving, when every reporter wants to cover ways to give back, which would have led to more placements… and more donations.
PR is all about relationship building, which takes time and strategy. Braun was right by stating that you should wait until you have that beautiful website and interesting proof points to share before you can begin reaching out to media. But PR requires planning long before that big story can be released, so create a plan that will help your organization make the most of its official media launch.
Define Your Brand and Key Messaging Points
"By changing the words you use to describe something, you can change how others perceive it… Rather than thinking of ourselves as nonprofit, we would begin to refer to our work as for-purpose."
When I first described to my father what I did for a living, his response was, "Oh…so you're a professional BSer." Not quite. It's not a matter of pulling pretty words out of the air. It's about pinpointing the elements of your brand that are going to most appeal to your customers or investors.
Braun's decision to brand PoP as for-purpose instead of nonprofit resulted from a conversation he was having with a man around his own age, who worked at a hedge fund. As soon as Braun said he was the founder of a nonprofit he felt that this man had concluded in an instant that he had no motivation or ambition. As this was ridiculous and untrue, Braun focused on changing the perception of what his organization was doing.
Technically, PoP is a nonprofit. But why pinpoint an element of your brand that may have a negative connotation? Hone in on the piece of your brand that you're most proud of and push that message to your audience. Craft brand messaging that converts and identify how to best position your brand so your target audience will be receptive to your message.
Identify Your Social Strengths
"Social giving was being democratized for the first time, and it couldn't have come at a more opportune moment… A team of ten volunteers took rotations throughout the day to post on PoP's [Twitter] account, interacting directly with every supporter we could find."
PoP attributes a majority of its early success to the power of social media. When the team planned a cross-country college tour, where Braun would speak about the organization's mission, only one person came to the first stop. This one listener ended up starting a college-specific Facebook page for PoP at her school. This page resulted in more people slowly but surely learning about the for-purpose organization, ultimately leading to more attendees at Braun's talks, along with more volunteers, donations and social media followers.
PoP's growth story is inspiring because the first donations were small, $20 or $25, from young people who believed in the cause. It was a true grassroots movement that was led by social media. Twitter and Facebook helped PoP raise brand awareness and earn its first larger donations through social media contests.
No marketer should underestimate the power of social media. Today PoP uses these networks to build a personal relationship with its audience by posting content such as pictures of children in PoP classrooms around the world, videos of Braun chatting about his travels and ways that people can get more involved.
Choosing the right social media channels for your business will help you reach individuals in such a way that they begin to better understand your "why" and believe in your mission. Get social. Give a face and a voice to your brand, support like-minded organizations and interact with your followers.
Understand Who You Are and Who You Want To Be.
Braun may not be a marketer but he was able to lead PoP to success because he had a very clear idea of how he wanted the organization to be presented. This is where you have to begin, and it's something you need to revisit as you grow. Don't confuse your audience by rushing to get something out – be patient, devote time to your messaging and your goals, create a plan and launch when you're ready.