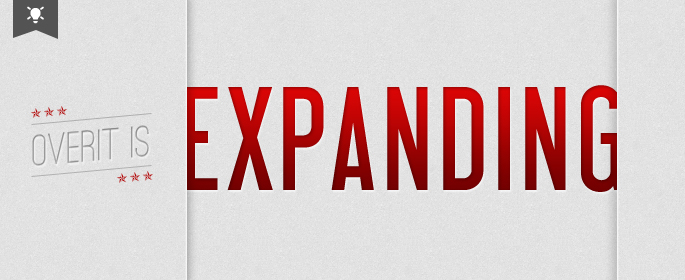 It's time we let the lid off a few secrets we've been keeping from you. Truth is, we are pretty excited about them.
Today Overit announces the expansion of its creative staff with the hiring of nationally-recognized marketing thought leader Lisa Barone, as well as the acquisition of Brayton Graphics, an award-winning boutique design and development firm. If you were a fan of Overit's creative talent before, brace yourself, because the talent pool just got even deeper.
As Vice President of Strategy, Lisa will be responsible for overseeing Overit's marketing consulting, social media and content divisions, and will serve on the agency's senior staff. If you've encountered Lisa before, you know she's known not only for her mouthy search observations but also for crafting many of the best practices for social media marketing that exist today. Her addition to the Overit team will allow us to expand service offerings to clients and tie together the company's different service divisions.
Equally exciting is the acquisition of Brayton Graphics, which sets up Overit's powerhouse design and development team to be the most powerful in the region, adding a team of proven talent and creativity to the mix. Elizabeth Delos, Founder of Brayton Graphics, joins Overit's senior staff as Director of Client Services, and her team will add its expertise to correlating Overit departments.
We think you'll agree that today's exciting news sets Overit further apart and gives us the most skilled divisions for marketing, public relations, advertising and social media services in the region, prepared to serve clients nationwide. We're a different kind of marketing agency and we just became even more dangerous.
The full press release can be found on PR Web.