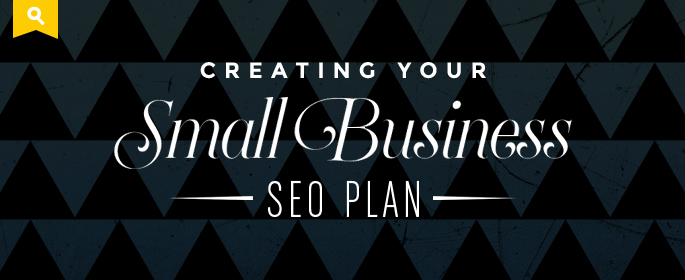 Maybe you run a small business. Or you're part of a small team. Either way, search engine optimization is often the thing that falls to the wayside first when you're a little fish. And I get that. You're busy doing what you love, serving your customers and trying to grow your business. But proper attention to SEO is how you'll grow that business and earn your visibility in your market. So don't ignore SEO, create a plan for it. From the very beginning.
As an SMB, how do you get started with SEO? Begin here.
Claim Everything
As little fish in a big pond, you have to fight for every listing, every cred of authority and every chance you have to get in front of your audience. That can be pretty intimidating.
Get rid of that fear by stomping on the web and building your presence. Now. Claim every listing, every profile and don't leave anything on the table.
This list will help get you started:
Seem like a lot of work? Yeah, that's kind of the point – to make you visible on a lot of different networks where your customers, and the search engines who serve your customers, can find you.
You can also use GetListed the Moz Local tool to check your directory listings and ensure your NAP is correct. If it's not, this should be considered a priority to address.
Oh, and by NAP, I'm referring to your name, address and phone number. NOT this one. But you may want one of those, too, after you claim all your things.
…Including Your Website
There's often some debate about this. If you're a small business with limited resources, do you really need a website or can you use social media in lieu of your own site?
Here's the thing. I know it's 2014 and there is Facebook and Twitter and LinkedIn and all these great customer touch points for your brand to leverage.
However, none are as important as creating a website, on your own domain, that introduces your messaging and stamps your place in the market. Your website is the one portal that you own, control and can be assured will stand the test of time.
It's something to build links to.
It builds relationships.
It's your identity.
It's your place to sell.
It houses your data and tells you things through analytics.
It's a hub for you to build cool stuff and house it there.
It provides a lot of fantastic things and it's what your customers are looking for.
To not have a website is to leave your fate and your brand messaging in the hands of a property you rent. Own your presence, even if it's a four-page website with just your most important facts and information.
Gather Reviews
Your tooth hurts. You need a dentist. But you don't have a dentist because, well, maybe you don't see one as often as is recommended (hence the burning pain). What are you going to do?
You're probably going to go to Facebook and ask if any of your local friends have a recommendation. And then, because you only half trust your friends, you're going to take their recommendations and drop them into Yelp or Google to begin stalking out their credentials. You'll see how "people like you" rate the dentist your friends recommended and what they have to say about it. From there, you'll choose one and your tooth will finally stop pulsing.
Your customers do the very same thing, which is why it's important to develop an online review strategy for your brand. If you understand customers use social media to discover and search to validate (great phrasing from Lee Odden), then you want to make sure there's something in search for them to find.
How will you solicit reviews in ways that the review platforms would approve of (maybe you'll develop a review page on your website or use company emails or create an event around it or offer incentives or do something else)?
How will you manage reviews (how will you identify where reviews are being left, what terms you'll watch, etc.)?
How will you respond to negative reviews (what will the process be, how will you keep your cool, how you will address people, how will you resolve issues)?
If you're looking for a visualization of where you should focus your review solicitation efforts, Local Visibility System offers a great breakdown and comparison.
Hunt Citations
A citation is a mention of your brand on the web, with or without a link. Citations are a key local search ranking factor (according to smart folks like David Mihm) and therefore something small business owners (and all business owners, really) want to be aware of. Earning citations is important in helping the search engines to identify your business, tie you to your community and get you seen for the queries you want to be found for. Monitoring citations can also lay the groundwork for future linkbuilding campaigns.
An example of a citation may be your business's directory listing on your local chamber of commerce site or a mention of your brand on the Sponsor's page of a local event.
If you're just starting down the path of locating citations, the Local Citation Finder tool from Whitespark provides a super easy way to get started. It will help you to identify how many citations you have on the web (versus how many competitors may have) and whether your prominence is growing.
Create Localized Content
The content on your website should be developed to answer your customers' questions, address their pain points and establish you as a company or brand they want to be associated with. Develop a content strategy that is built on addressing these items and to create content that matters to a searcher.
Your content strategy should also involve creating localized content, or content design to tie you to your area of the world. Because the search engines have made localization a big part of their algorithms, creating localized content can help to increase your organic search power.
A localized content strategy may mean:
Geotagging your media assets
Creating neighborhood-specific resources [Airbnb's neighborhoods have re-written the rulebook on this]
Creating unique city/ location pages (do NOT flood these with duplicate content)
Create customer testimonials with local ties [For example, if you own a landscaping business, show photos of Jeff's front yard before and after your services. Geotag the image.]
Use MyMapList to create customized maps you can embed on your website
Get
linkbuilding

relationship building

I'm a big believer that SMBs shouldn't fear linkbuilding. As a small business you have many things that work in your favor.
You have full control of your website for internal linkbuilding efforts (no legal or red tape for you!).
You understand relationships.
You have true offline relationships with customers, vendors and local support services (like your Chamber of Commerce or local professional organizations) that can become online contacts.
You make great local sources for media in need of sources.
You've adopted the content habit – focusing on content strategy and localized content, as mentioned above.
As a small business owner, you don't have to worry about link building. Instead, you can focus on relationship building. On attracting links that are valued, relevant and serve a larger purpose for your business.
Create meaningful, localized content and email those who you feel may be interested in it. Don't be an SEO jerk, but create stuff that demands to be shared and that someone would be excited to receive an email about.
Create partnerships with other local businesses and neighborhood organizations. Create content for them, hold events, sponsor something, teach a class, etc. Get involved and give back. The link or traffic you may get for doing so is just a bonus.
Monitor citations and use them as opportunities to build links. If they're already mentioning you, they may be open to linking, as well.
Leverage those social media profiles and local listings you've claimed by linking appropriately.
Look for opportunities to act as a source for media outlets.
Guest post on sites where you can provide a real value to someone else's audience, not just for SEO juice.
Create things – great content, tools, infographics, templates, coupons, etc. Make sure people are aware of them.
Creating a linkbuilding strategy that is based on relationships is not only more effective, it's more fun.
When small business owners start thinking about SEO, it's easy to get intimidated. But when you break it down, good SEO is really everything you should have been doing all along.
Update: On the heels of publishing this, I came across Local SEO Victory in 5 Minutes a Day: Doable Baby Steps. It seemed both timely and awesome, so I am adding it here. 🙂