A Collaboration of Innovators
Adding another trophy to the shelf.
Ellis asked for a new general surgery campaign to increase awareness of surgical innovation, focusing on the da Vinci surgical system new to Ellis. We knew we'd have to get creative in how we highlighted Ellis and its new state-of-the-art, minimally-invasive robot. So that's what we did.
Awards & Recognition
ADDY Awards: Best In Show

Film, Video and Sound: Television Advertising

ADDY Awards: Gold

Film, Video and Sound: Internet Commercial, any length

ADDY Awards: Silver

Cross-Platform Integrated Advertising Campaign

ADDY Awards: Silver

Sound Design, music without lyrics
Research and Discovery
An extensive research phase helped us identify what mattered to patients and how Ellis's surgical program differed from competitors. It started with a deep dive into the competitive landscape, looking at our regional competitors, their messaging, the types of ads, and creative in the market. Unfortunately, we found a mix of overly complicated jargon and an unbearable, overwhelming amount of information for patients to prase through.
Next, we interviewed Ellis staff and stakeholders, primary care doctors, surgeons, and other medical specialists to get their feedback and insights to help craft the campaign. They identified the critical relationship that exists between doctor and patient–a partnership that created better outcomes. Though their technology and clinical experience are top-notch, this relationship led to a more "community feel" that made patients feel more comfortable and in control.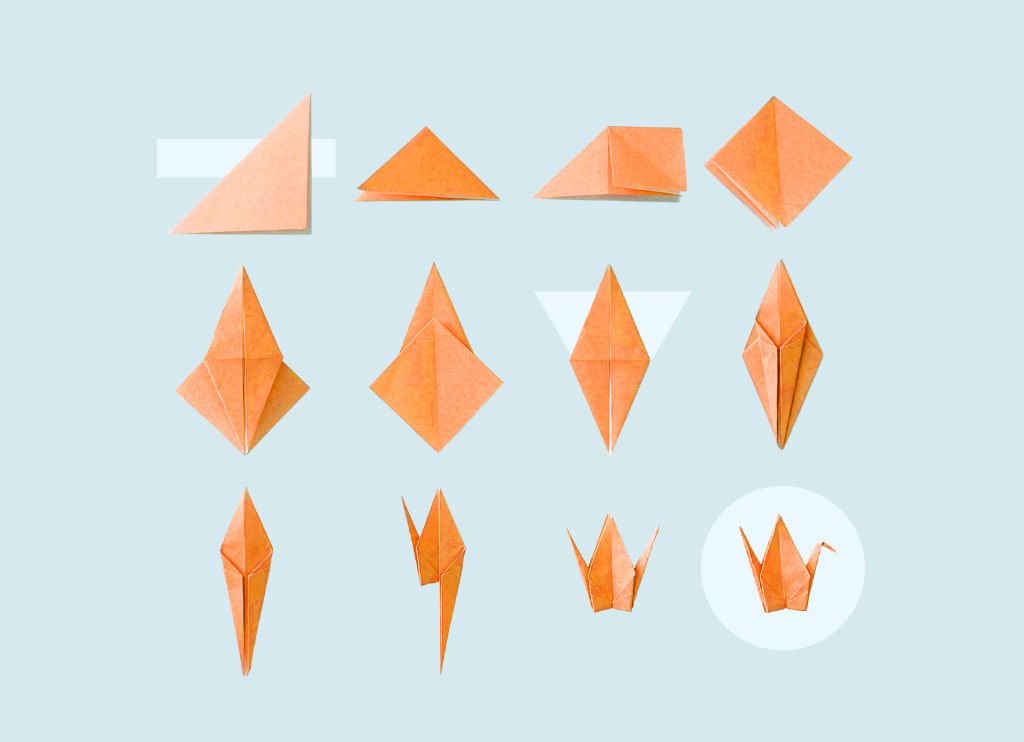 Creative Strategy & Concept Creation
That research helped drive our creative approach, showing us the most robust way to stand out and position ourselves was with messaging rooted in partnership: the partnership between patient and doctor and the collaboration between a skilled surgeon and a cutting-edge, life-saving machine. In addition, we used simple and powerful (sometimes dramatic) storytelling that allowed Ellis to stand out and stand tall. 
Our creative strategy emphasized that we would: 
Focus on partnership

— the partnership between patient and team – with

you

at the center. And also the collaboration between the surgical team and industry-leading technology. 

Use technology

— to reinforce the innovation that exists at Ellis Medicine. 

Use a unique tone

— that identifies that we understand how vital surgery is and that we take that responsibility seriously. 
 Combined, this brought a sleek, minimalistic look and an elevated tone that underscored these vital partnerships.
Surgical Innovation Lives Here
Our campaign wrapped around the headline, "Surgical Innovation Lives at Ellis."  Visually, we picked an unlikely hero for the campaign: an orange origami crane.
The television spot that accompanied the campaign featured a surgeon working with the da Vinci robot to fold a paper crane meticulously. This showed the robot's precision, the doctor's expertise, and a voiceover emphasizing partnership.
You and your team. Together, deciding the right treatment for your body… Surgical innovation rests on you. It lives at Ellis Medicine.
All marketing materials featured our orange paper crane to reinforce our message of precision and to build brand recognition. It allowed us to show the surgical skill at Ellis without showing the blood or body parts no one wants to see. Our visual message was clear–if the surgical robots at Ellis can tightly fold a paper crane, surely it can perform the same wonders on you.
Marketing & Media Plan Development
To spread brand awareness, we would need a wide-reaching media strategy. This included traditional, digital, print, OOH, and more. We also built out a three-pronged marketing strategy that included:
Consumer Advertising: to increase top-of-mind awareness and empower consumers to choose Ellis.
Consumer News and Public Relations: to educate the region about our doctors and state-of-the-art technologies.
B2B Outreach: to physicians to reinforce Ellis' expertise and role as a trusted partner.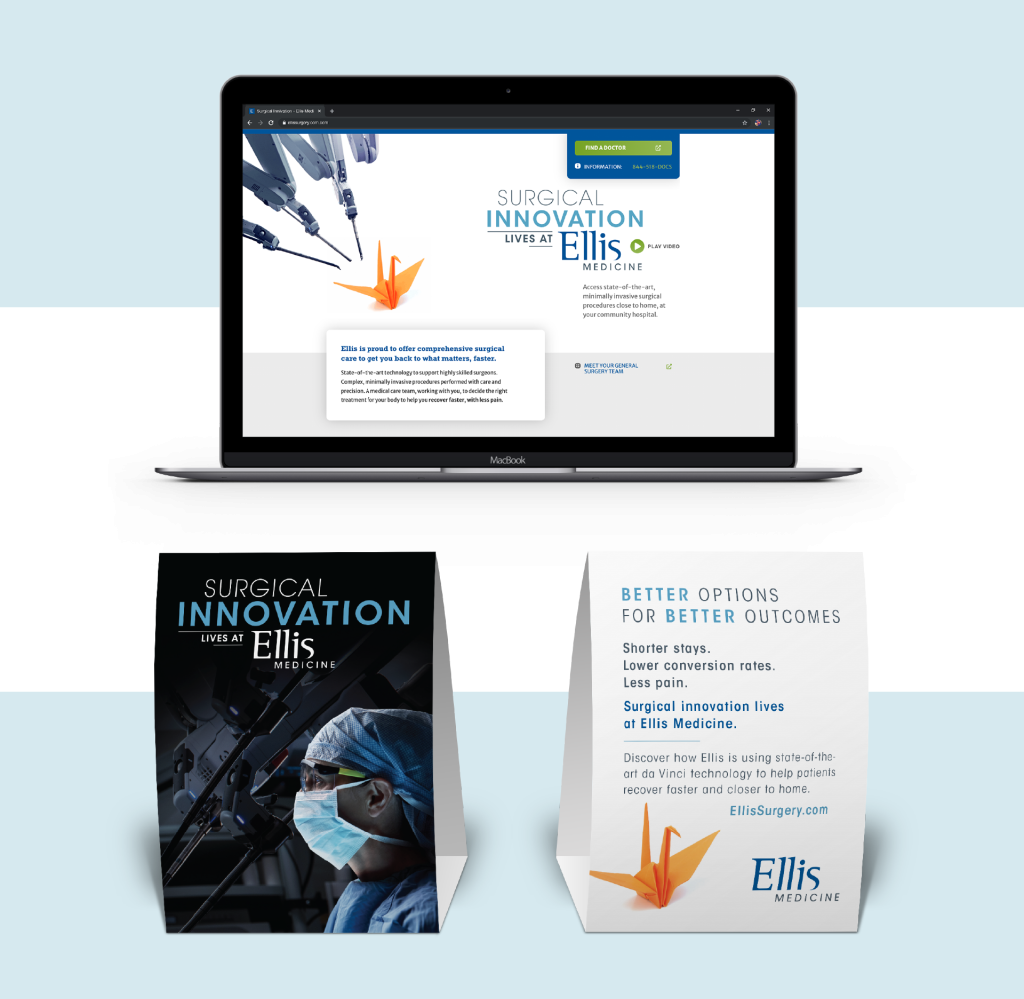 Robust digital & traditional marketing
The campaign launched with an integrated digital and traditional campaign to consumers, with a smaller B2B component targeted at healthcare professionals and those with the ability to refer patients to Ellis. The B2B side of the campaign directly responded to PCPs asking for more information regarding Ellis' offers to drive relationship-driven referrals.
Consumer facing tactics:
A new microsite located at EllisSurgery.com to drive traffic to and allow patients to request an appointment
30 second and 15-second spots for broadcast, web, and OTT (Over The Top)
Billboards
Print ads in the local newspapers
Animated digital display ads
Radio spots for terrestrial and streaming
Google search
Facebook and Instagram ads
Physician facing:
Geofencing ads around provider locations
In-service counter cards and digital board ads in offices
Email marketing to introduce physicians