100% Organic.
Get by with a little help from your (SEO) friends.
When the leading global information services provider needed help increasing search visibility and better understanding its customers, it called Overit. The result has been stronger messaging, clearer CTAs, and giant leaps in organic ranking.
The Challenges
Experian approached Overit in need of a consultative partner to improve messaging and to identify technical site constraints impacting organic search visibility. . To uncover the answer, Overit performed comprehensive website and brand auditing for two Experian properties — Experian Data Quality and Experian Decision Analytics.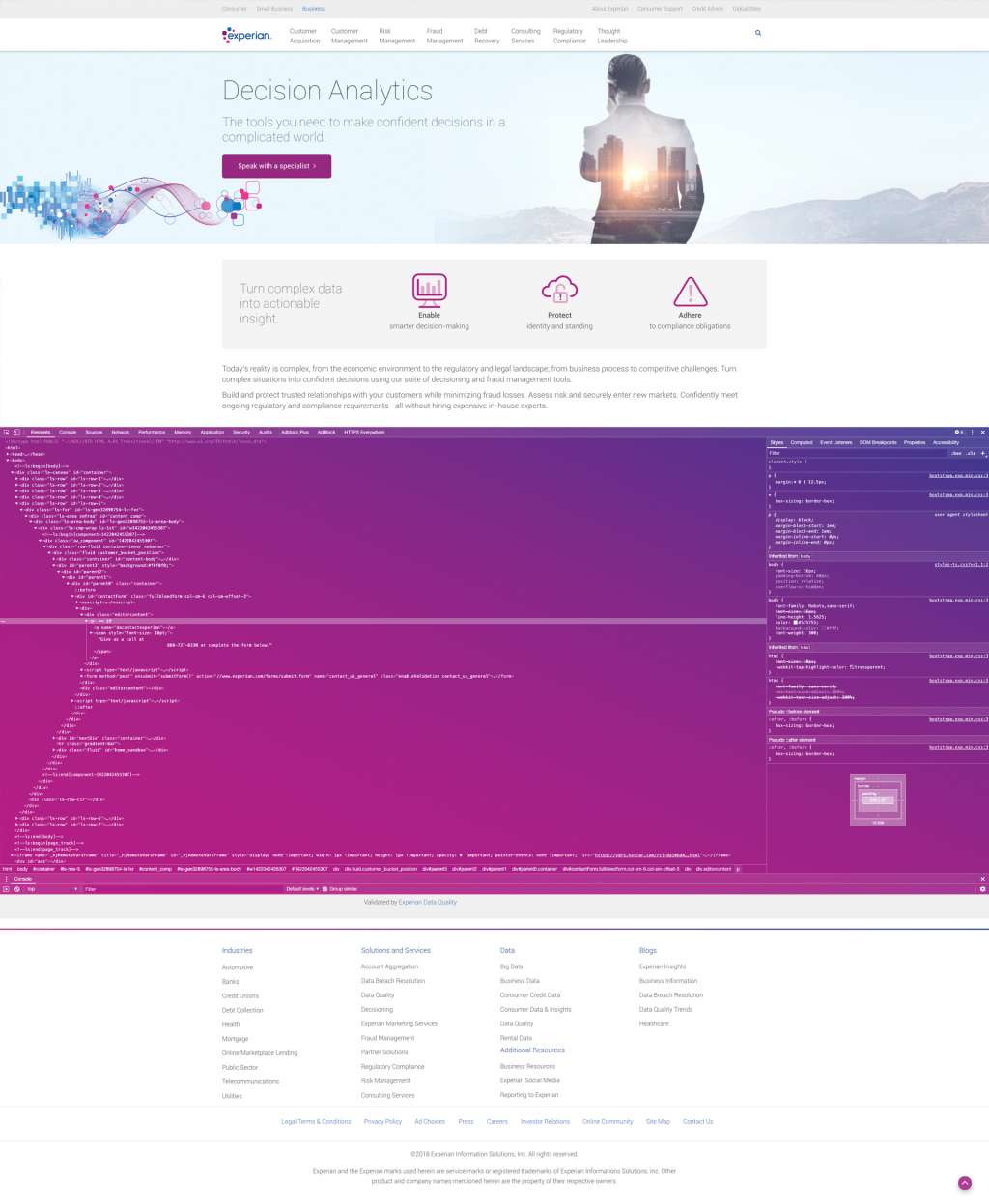 Our Approach
Overit's SEO and UX/UI team began a strategic auditing process, evaluating both websites from a high-level. The team dug into all technical SEO elements, off-page SEO considerations, and UI/UX concerns. Evaluating more than 300,000 keywords and comparing the site against 14 distinct competitors, our team identified the most promising candidates for keyword ranking expansion, as well as new opportunities to fill relevant keyword gaps.
While working within the restraints of a complicated site architecture and global CMS, we identified key areas of focus for the brand to earn additional rankings and visibility.
But improving search visibility is just half the battle. Our brand and content team stepped in to evaluate the brand's messaging and positioning to understand where Experian's point of difference and services overlapped with consumer needs. Using research provided by the earlier auditing, we evaluated the same competitors for positioning and key messaging before combing through the sites to identify areas where Experian could strengthen both. Not just for clarity, but also to create new conversion opportunities.