Getting help for those in need.
Advertising & Design
Raising awareness of problem gambling's risks and warning signs.
Gambling addiction affects more than 600,000 people in NYS every year. The New York Council on Problem Gambling partnered with Overit on a statewide integrated campaign aimed at raising disordered gambling awareness and helping people know where to access the necessary resources when they need help.

KnowTheOdds required multiple digital marketing and traditional marketing tactics, including web design, development, social media, SEO, PPC, content marketing, traditional advertising, and more.
We get results.
34%
Increase in HOPEline calls
21
New York State Counties Geo-targeted
Awards & Recognition
Albany ADDY Awards: Integrated Campaign

Video, Branded Content .60s

Summit International Awards

Marketing Effectiveness Plaitnum

PRSA Capital Region Empire Awards:

Online Media

U.S. Search Awards

Best Integrated Campaign
Establishing the brand
To establish a campaign identity, branding needed to reiterate the educational purpose of the campaign. It had to speak to the reality that disordered gambling exists, while being neither pro-gambling nor anti-gambling.
"KnowTheOdds" struck this balance, speaking to the existence of disordered gambling, while also positioning the brand to quickly enter conversations about its warning signs and risk factors.
With the name established, design began. Using green (the color of the American dollar) and a dollar sign allowed the campaign to speak to the financial risks of gambling addiction – the consequence of problem gambling that people are most familiar with.
Building a Website
Once the campaign brand and messaging was established, it needed an online entity. Serving as a hub for all campaign resources, KnowTheOdds.org was planned, designed, developed and written in-house at Overit.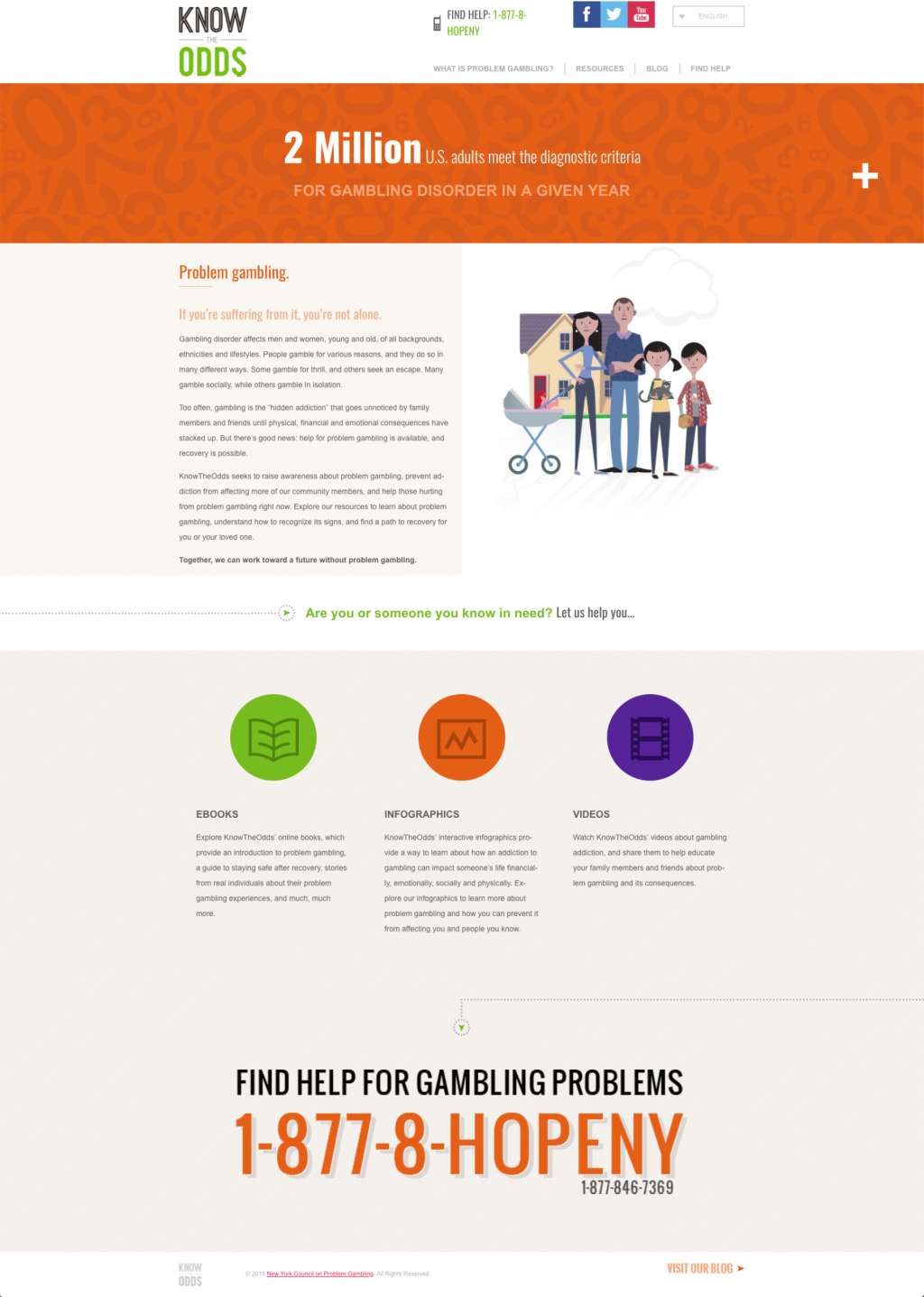 Website design, development & content
KnowTheOdds.org provides users with a tremendous amount of information, organized into categories that are easy to navigate, depending on what the visitor is seeking.
Visit KnowTheOdds.org and you will find an introduction to problem gambling, followed by a variety of resources eg: ebooks, infographics and videos. You can explore the blog for timely updates and advice, and seek help from one of the listed organizations using the gambling support directory or by calling the NYS HOPEline.
Through significant research and strategy, KnowTheOdds was developed to be an all-in-one resource, whether the user is addicted to gambling or knows someone who is. From content and design to development and SEO, the website is easy to understand for both users and search engines.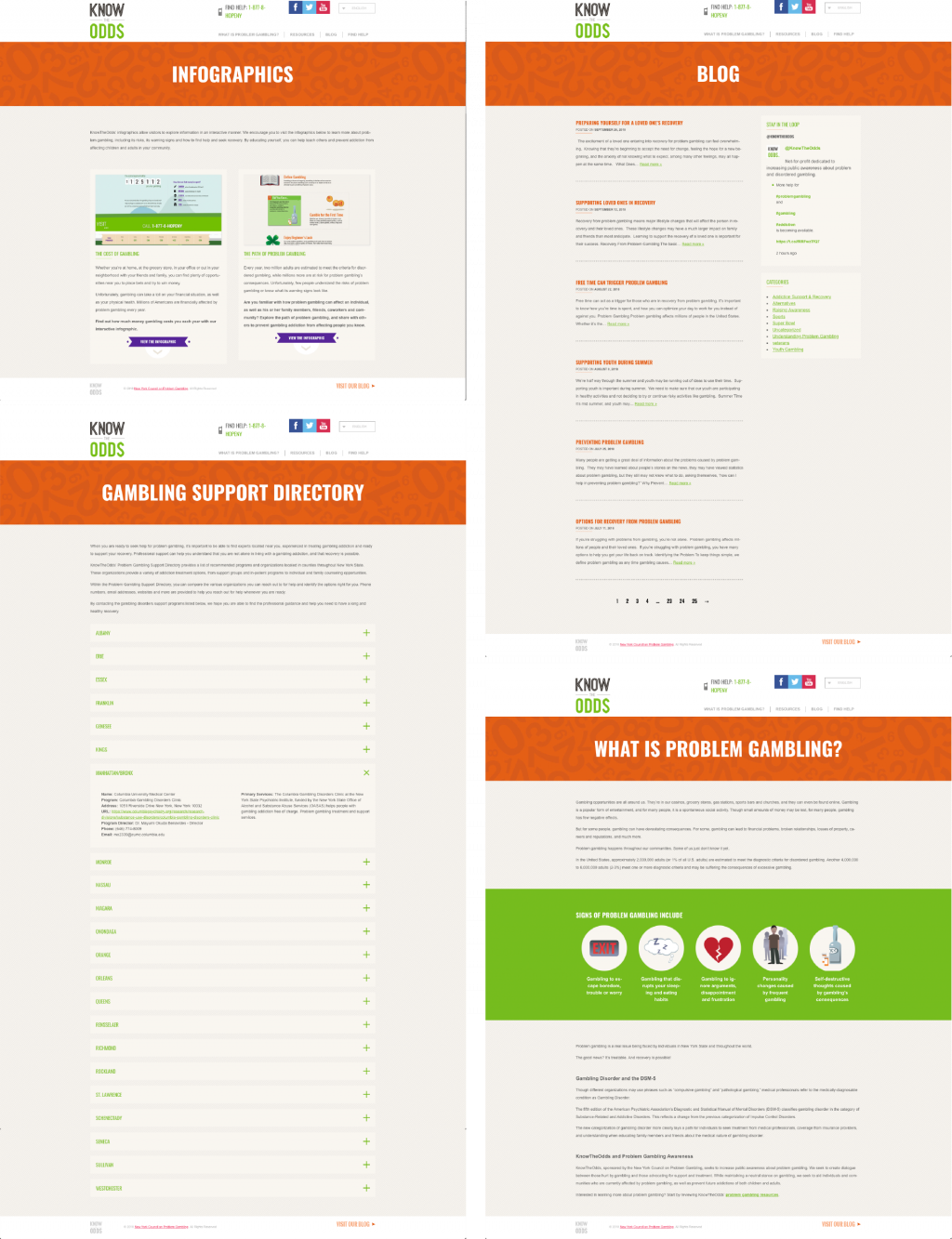 In reach, on any device
Utilizing today's preferred web practices, KnowTheOdds is easily browsed on any device, and optimized for all screen sizes, whether the visitor is on a desktop, tablet or mobile phone, making for a convenient and accessible user experience. This optimization also ensures the website ranks well in search results, regardless of device.
Responsive design ensures that anyone looking for information about problem gambling can find it quickly and easily. It also confirms that people who see an advertisement or social media post leading to KnowTheOdds.org are able to engage with our content without any viewing issues caused by screen size.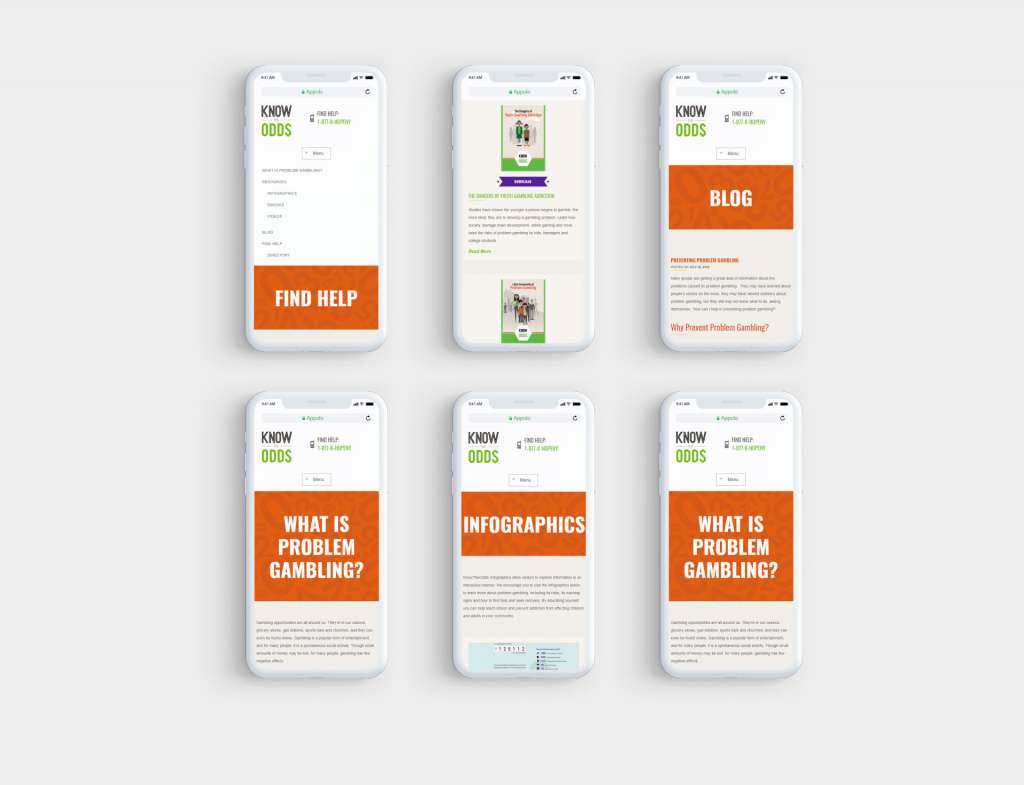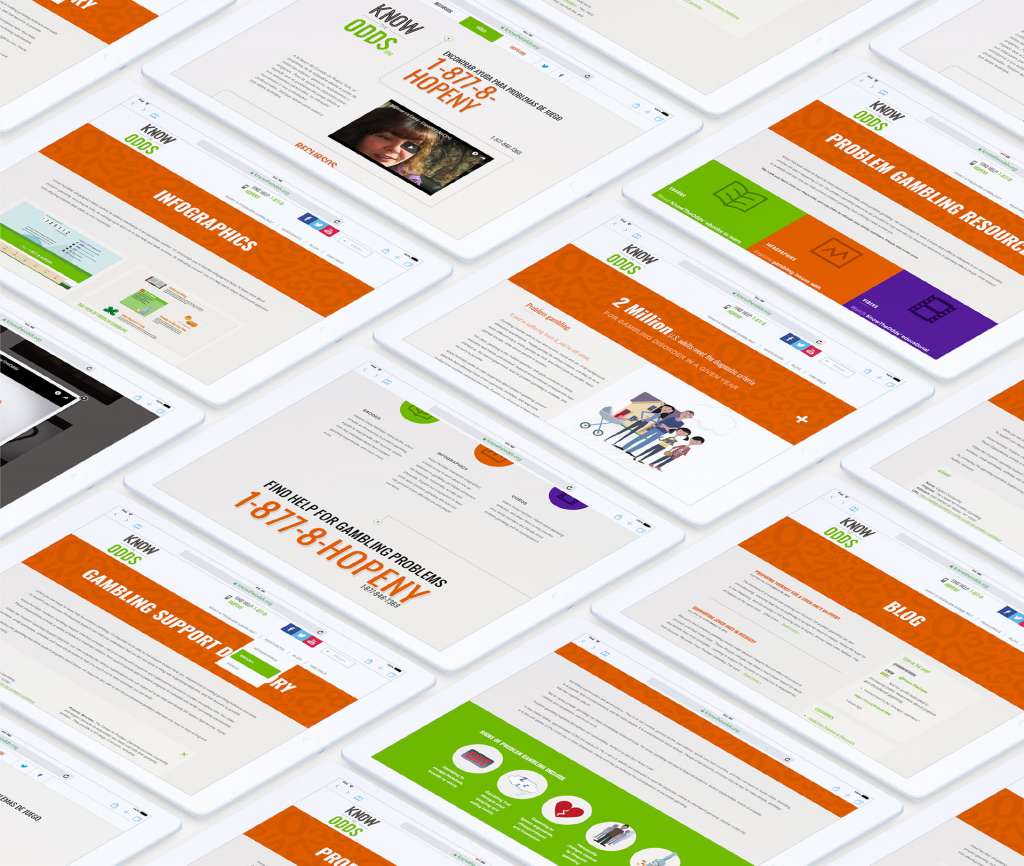 Engaging with content marketing
The KnowTheOdds campaign benefited from a tremendous amount of content assets created by Overit, including a series of ebooks speaking to the different audiences the campaign needed to reach. "Understanding Problem Gambling" provides an introduction to the risks and warning signs, while "Staying Safe After Problem Gambling" is written for individuals in recovery.
Additional ebooks provide information for adolescents and their parents, Latino communities, and populations at-risk for "hidden" addiction, such as women and seniors. Finally, "The Faces of Problem Gambling" shares the true stories of NYS residents who've been affected by disordered gambling and found help.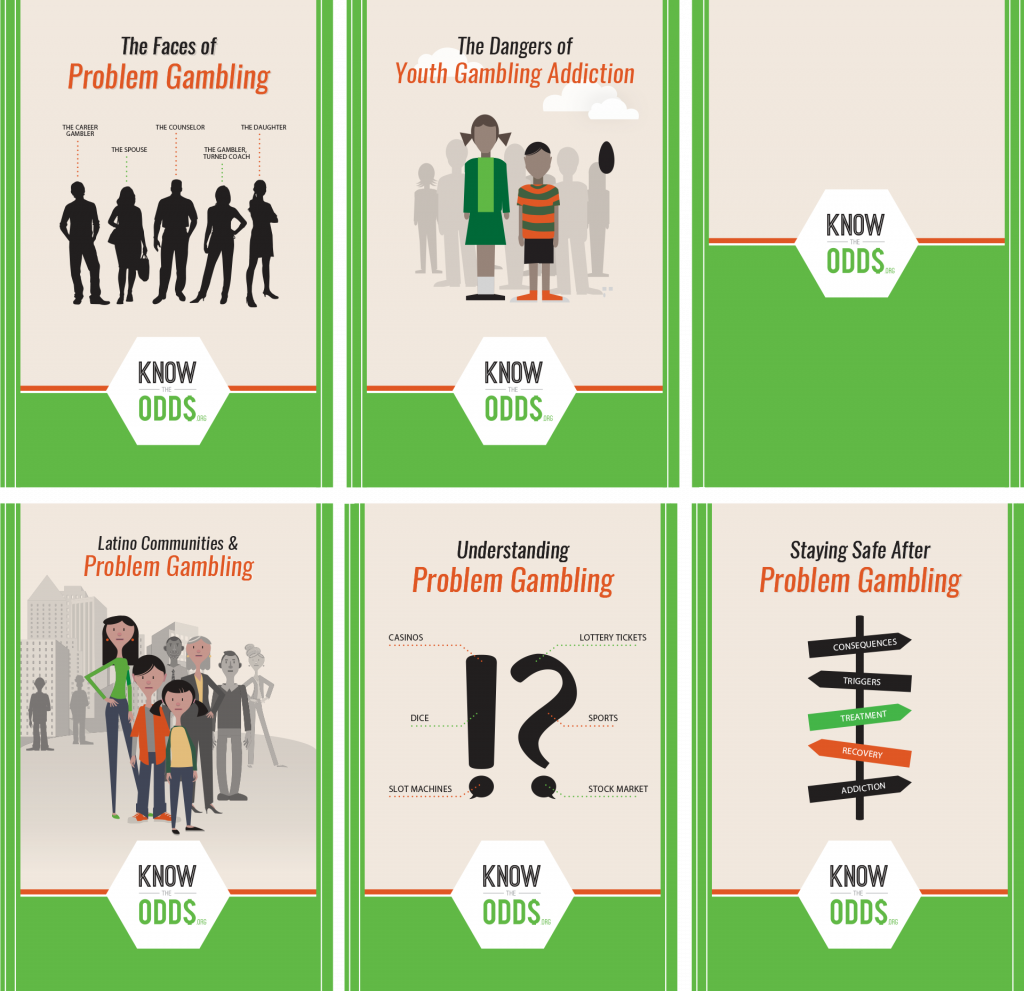 Starting conversations online
In addition to ebooks, Overit managed a comprehensive social media and content marketing campaign that included daily posts to Facebook and Twitter, weekly blog posts, and more. These social interactions, along with the tremendous amount of content produced, allowed us to start conversations with other problem gambling organizations and individuals who have been affected by gambling addiction.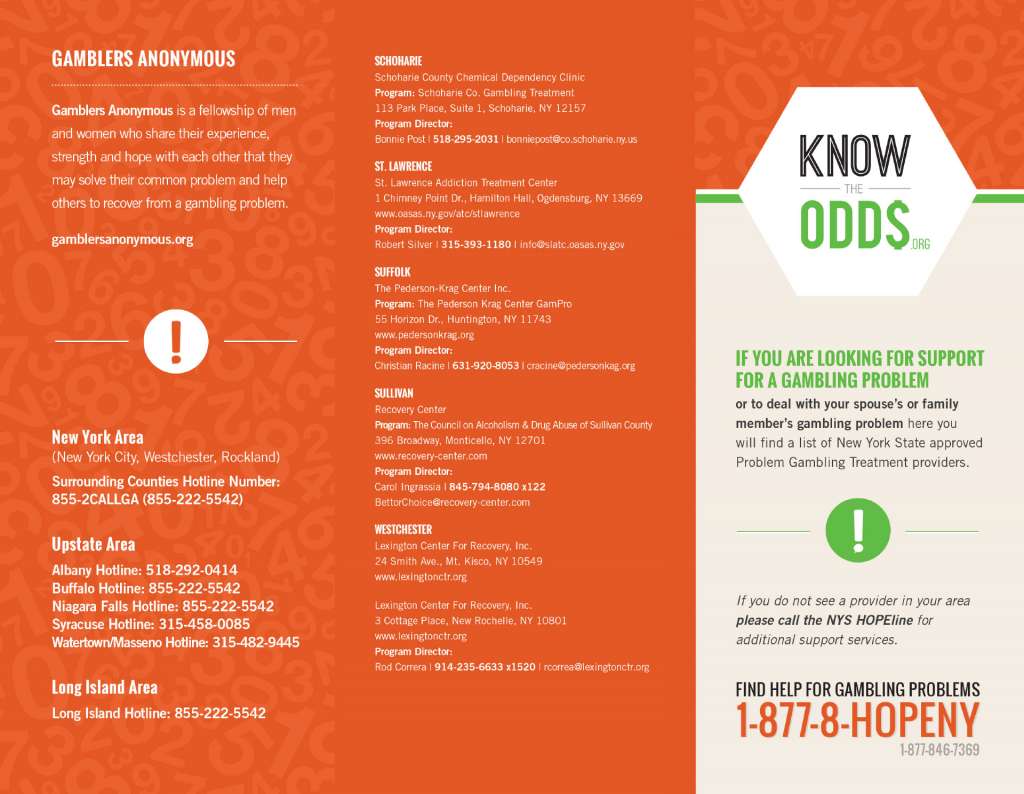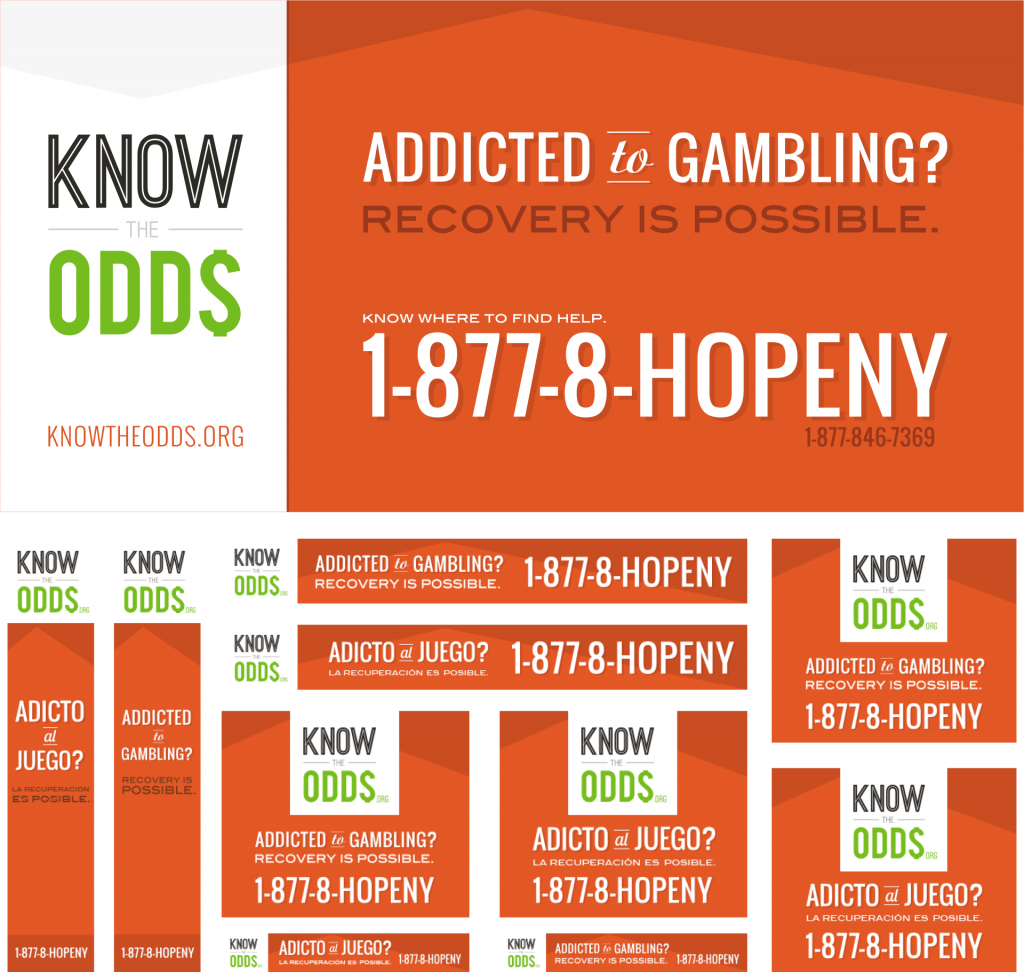 As seen on TV & online
Overit created a number of videos for the KnowTheOdds campaign, with messaging aimed at problem gamblers as well as friends, family and community members. Video content used a variety of styles, including live footage, motion graphics and 2D animation—all produced in-house at Overit.
Our commercials raised awareness of problem gambling and its risks while directing viewers to the NYS HOPEline and KnowTheOdds.org. These 15-second and 30-second ads were used in a statewide television campaign, as well as online in pre-roll advertising. Radio ads matching the campaign's tone and messaging complimented our motion pieces.