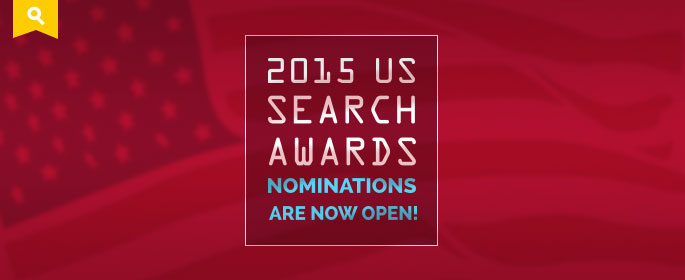 Guess what season it is? It's award season!
Now that those pesky Oscars are over, we can focus on the award ceremony search professionals actually look forward to all year long — The U.S. Search Awards.
This 2015 U.S. Search Awards will be held in Las Vegas (during PubCon, of course) on October 7. 
Nominations are now open in more than 20 categories and will remain open until July 17, 2015. I'm sure July sounds really far away but… well, we all know how quickly the months get away from us. Especially when the sun comes out. (Spring? You're coming back, right?)
We were thrilled to win the U.S. Search Award for "Best Integrated Campaign" in 2013 for our work with the New York Council on Problem Gambling's KnowTheOdds campaign, and last year were honored to be finalists in two agency categories – with our branding & content manager Janae DeRusso a finalist for Young Search Professional.
We're submitting our work again this year, and so should you!
Entries are now being accepted for:
Best Use of Search – Retail
Best Use of Search – Finance
Best Use of Search – Travel/Leisure
Best Use of Search – Third Sector
Best Local Campaign
Best Low Budget Campaign
Best Use of PR in a Search Campaign
Best Use of Social Media in a Search Campaign
Best Integrated Campaign
Best Mobile Campaign
Best PPC Campaign
Best SEO Campaign
Innovation
Best PPC Management Software
Best SEO Software
Best In-House Team
Best Consultant
Best Small Agency
Best Large Agency
Young Search Professional
U.S. Search Personality
Pick your best work and submit your entries today! Again, entries are due July 17.
Oh, and if you're attending PubCon Vegas, let us know that, too. I'll personally be liveblogging the event (w00t!) and would love to reconnect with old friends and make some new ones.
See you there (and submit those award entries)!