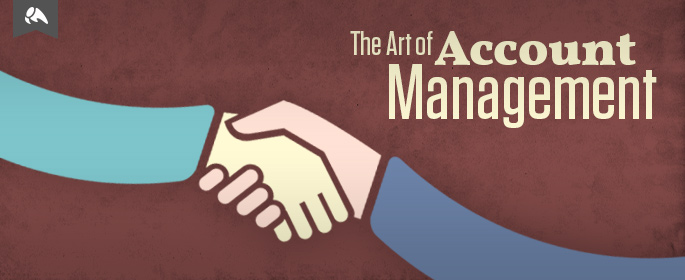 How we communicate with our clients is critical to how our relationship with them progresses. Anyone who has worked in an agency understands the intricacies of client communication – understanding what the client wants and needs, balancing brainstorms with budget, and working together to achieve mutually-accepted goals. It requires practical skills – writing, scheduling, etc. But it's not all technical. It requires fully immersing yourself in the client's brand, and understanding not only what they offer, but what their customers need.
And in that regard, it's an art.
I recently participated in Seth Godin's altMBA program,an intensive month-long leadership workshop. The program is project-driven (14 projects in 30 days, 10 books to read, 70+ articles, videos and podcasts to use as resources), very collaborative, and emphasizes giving and receiving feedback as a path of personal and professional growth. It was an astonishing month, with daily epiphanies and insights, and the meeting of interesting minds from different industries. Plus, I got to blog regularly and it reignited my passion for writing.
I learned more than I can quantify in a short blog post, but below are the six ideas I found most relevant to my work at Overit as account executive.
Empathy
Our clients face uncertainty and challenges in their businesses that we have to know about, understand, and help problem-solve. Most importantly, we should empathize with their struggles.  When we unearth constraints, we should elevate the conversation to focus on understanding a different point of view and the challenges our clients face.  Part of our job is to care. Part of leadership is to care and want to help provide solutions.
Storytelling
To render the abstract tangible, you have to understand the story you tell your clients, and the story they tell the world. Every part of what we do with a client should represent their story – from print ads, to voiceover work, to the way we market a website. As Seth Godin likes to say, "A great story is true. Not true because it's factual, but true because it's consistent and authentic." We help clients tell authentic stories in interesting, often artistic, ways that ring true to their employees and their customers.
Brand
For our clients to be most successful, we as a marketing agency have to help them answer the 'why' (or purpose) of their business to their customers. It's part of my job to help my clients define and share their purpose clearly, and add value to their business. I need to ask hard, sometimes uncomfortable questions about goals, obstacles, revenue, what skills are needed and missing in their business, and what benefits and problems exist, and then explore these questions with clients to form a detailed plan of action and strategy.
Priorities
The Principle of Priority states (a) you must know the difference between what is urgent and what is important, and (b) you must do what's important first.
Since time is our most limited resource, we have to use our time wisely and know that what is urgent is not what will help our business grow, nor what will help our clients. Every day, I now divide my to-do list this way and I focus mainly on what is important first.  The 'important' must always come first because it's what drives results.
Change
All change involves tension, even positive change. With that in mind, our work is not always going to make our clients happy. But, as Mike Monteiro puts it in a wonderful post about design presentations (see Client Presentations),
While you should do everything in a professional and pleasing manner, never conflate helping the client achieve their goal with making them happy."
In my role as an account executive, I instinctively want to make clients happy. The reality is, though, that what is most important is to help the client achieve their goals and run a successful business. Conflict is inevitable in that tension, but it can be overcome by clear, honest, purposeful communication. The client is an expert in their business and we are experts in ours, and we have to directly explain what will and won't work in marketing their brand. When there is uncertainty or disagreement, it is my job to help  reframe the discussion around the priorities using problem solving questions.
Feedback
You can and should seek as much feedback from everyone you work with, and you can define the feedback you want from co-workers, managers and clients. There are three kinds of feedback: coaching (to help you grow), evaluation (to help you understand how you are doing in relation to a specific project or job), and appreciation (to motivate and encourage). Feedback from clients is what makes an account executive grow in understanding, and it is my responsibility to actively ask for feedback, listening silently and respectfully to what each person has to say.
This month of learning and focusing on these and other concepts showed me how much I love my job, and reinforced what an honor it is to help our clients. Account executives are able to drive much of the tone of conversations between agency and client, help shape agency culture, and deliver excellence daily. We are agents of change and communication, and I hope that the last thirty-one days in the workshop help me deliver the best results for our clients. I'm really excited about the future, continuing to learn and engaging in better ways with my coworkers and my clients.