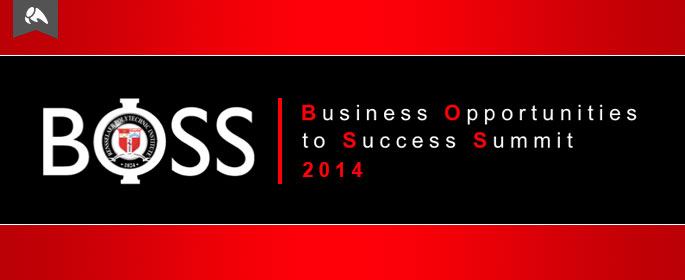 We've cultivated, created, assessed, prepared… Time to launch.
Jeanne M. Sullivan '98, Cofounder, StarVest Partners, L.P. – Stupid Things Entrepreneurs Do When Raising Money
Get that story out of your mouth. On the pitch. This is critical. The marker for you being in love with your product is when you show me a demo. People want to see you have something incredible. But we also want to know how are you going to scale. What's your plan? Who's on your team? Explain in clear, kindergarten terms what you're building. Give us a use case. Then our brain isn't stuck on what are you building, but the why too.
Get savvy on the financial parts of the business. We want our entrepreneurs to have the street savvy. Talk to your smart CFO and get the savvy from them. Learn from them and have them at your side.
Build a strong team around you, including a board of advisors. "How do I talk about the team? I can't afford one." Lay out the functional hires over the next 12-18 months. Sort that out, put your binoculars on and go find those people.
Finally, find a dynamic board of advisors. There are plenty of entrepreneurs who have exited your business. Get a tech lawyer and an accounting firm.
Dan Pickett '90, Chairman and CEO, nFrastructure – Identifying and Engaging Critical Stakeholders
Relationships sit somewhere between critical and everything. They get you between now and how you define your success.
When he looks at where they were (the basement of a liquor store), they now do a million dollars of business almost every day they go to work because of the relationships they've built. He looks at leadership – leaders he needs to spend a lot of time with. As CEO, his job is to lead and to help people live out their story.
Customers help define their place in the market, how they want to be innovative and where they should be going. Technology partners support them. Advisors and consultants, legal, accounting… We've attracted a group of people that want to be a part of our story.
Jeff Stone, Senior Vice President, Kinderhook Bank – When Opportunity Knocks, Open the Door
Jeff Stone was with KeyBank for 35 years, but left following reorganization. He had to set new goals and plans. He inventoried his skills. He set sights on greater nonprofit board involvement. Ultimately, once his move was made public, he had to take the high road. He did not disagree with the decision on the move, and he was okay with it.
He had to develop his personal brand, his contact list, his visibility in the community (so much of his persona was tied to his company). He ultimately decided to join the small community bank, Kinderhook Bank.
As he looks back, he knows taking the high road was critical. He knows that everyone who was displaced around the time he was has since found new roles and seized new opportunities.
If in fact, your job's getting eliminated, have it happen in June. The summers are great in the Capital Region.
Alan Chartock, President and CEO, WAMC – Leveraging Media and Community Relations
1. Always wear a hat with your logo on it.
2. Always wear a black shirt, because that's what Johnny Cash would do, so you should do it.
With that, he begins. You have to have something good to sell. Look around. You have to decide, what constitutes an opportunity for you. Then you've got to listen. You've really got to listen. To your customers/audience, and your staff. WAMC staff members don't leave. That is the greatest thing in the world. "Here is my idea, I think we ought to.." and they'll tell you that's wrong, and 9 out of 10 times, they're right. Listen.
Finally, you have to know your product, but you have to be of courage. Your legs can't wobble. I get calls – Would you believe it that governors don't like what I'm saying? I say, "Ok, he has his position, and I have mine."
Ellen Williams, Digital Marketing Expert, Constant Contact – Elicit a Physical and Measureable Response
You have to be shareable, but first? You have to build trust with the community in order to share. The first step is to deliver that "wow" experience. Whether it's really great customer support, or an intuitive software, or whatever it is that makes people want to stay in touch with you.
Give people something worth reading. Give them something worth sharing. Because when they're putting their reputation on the line by taking your message to their networks, they're giving you new opportunities and new possibilities.
That's what we talk about as social visibility. It can be in the community and online. Then you can elicit a metric, going back to the business of data intelligence. All of these physical responses possible (likes, shares, comments) are based on the trust you've built and the value you've offered.
Debra J. M. Best, SPHR, President, Deb Best Practices – "Lease to Buy": Put Your Best Candidates to Work, Pre-Hire
How do you know top talent when you meet them? She speaks to "lease-to-buy" work sampling. You can do paid contract projects as a way to get a work sampling prior to hiring an individual. Think about lease-to-buy. Before she was an entrepreneur, she was an intrapreneur. They do the job like they own the business with you. It's a great
Marcia White, Executive Director and President, Saratoga Performing Arts Center – Managing Change
Figure out the who, and then the what. The right people are the right assets. It's not all about you, it's about you and your team. When the team is physically together, they came together with a passion for the organization. The most important thing she was able to gain from her team was trust. Trust from the community was something she needed to achieve.
She cared about the team, not just as a professional, but as a person. That's critically important. They made people see SPAC differently. It's not about the performances, but about the people. When you start with an honest and diligent effort to examine the truth, the right decisions become self-evident. They had to change how they interacted with others. They had to change how they communicated. They did through the website, they had social marketing street teams 10 years ago.
You have to look at change by examining the reality of things today. How do you motivate people to accomplish necessary change? If you hire the right people, they're self-motivating. To de-motivate people, ignore the facts of your reality.
Regardless of the difficulty, regardless of the change, things are only impossible until they're not. The key to managing is attitude. Half empty? Half full? "Drink the damn thing." At the end of the day, do the right thing, have the courage to make change. Admiring a problem causes anguish. Focus on a solution that gives a sense of control and success.
Tony Pfister, CEO, ClassBook.com – Responding to Change
He covers the story of his business, which had to transition from analog to digital because of market opportunity, then transition a 10-year-old business back to a start-up. Same value proposition, but new opportunities here. It was a struggle because they went from a profit-making company to a company strategically losing money.
To make this actually work, it required a ton of changes – especially a move from a family-owned structure (which makes business arguments and holidays awkward).
We keep talking about the people and talent. When we shifted the business, it became a chaotic environment, from a 9-to-5 to a startup mindset. It's been a frustrating and wild ride, but it's allowing them to change people's mindsets about the company.
Bob Bedard '75, President and CEO, deFactor Global, Inc. – Timing is (Almost) Everything
Timing is a huge factor. Every start-up wants to catch the wave. That's the wave the founders of Prodigee and AOL had. So why is it that Steve Case is rich and famous and I'm here?
We really focused on preparing. All the things you can do to prepare yourself. And we could be super prepared. You would think all it takes is being prepared. Despite the fact that you may have done everything right, you have to do the right time. That timing is critical.
The market timing – are we really getting the customers that are going to drive our business? Is it the early adopters that really represent the core needs of the business? Or are you ready to attract the main consumers? It wasn't about being prepared or having the resources, to me it was always about timing. I always try to make sure the customers I'm getting are the right customers. Not all customers are created equal.
Phil Gauthier, Ph.D., President and CEO, Insight Coaching & Consulting – Success Through Effective Management
He's captivated by seeing a field of dreams (our audience). People that want to get out there and do the stuff. Success is really the positive impact we have on other people. How we are able to leave a deposit on other people. We're seeking to impact lives – to add value, whatever we're selling.
Why do businesses fail? Often because they started it for the wrong reasons. If they start with a passion and a love to do a service that's going to benefit others, they're going to be known as a person who's a benefit to others.
Organizations choose the wrong managers 82% of the time. Poor managers accounts for 70% of employee disengagement. So how you can place the right people in the right place for productivity is absolutely key.
"A leader does the right thing. The manager does the thing right."
Qualities of good managers:
#1 They motivate every single employee and engage them.
#2 They have the assertiveness to drive outcomes and overcome adversity.
#3 They create a culture of clear accountability.
#4 They make decisions based on productivity.
Session 6 starts now: "Manage"
[Looking for more #boss518 coverage? It's right here.]