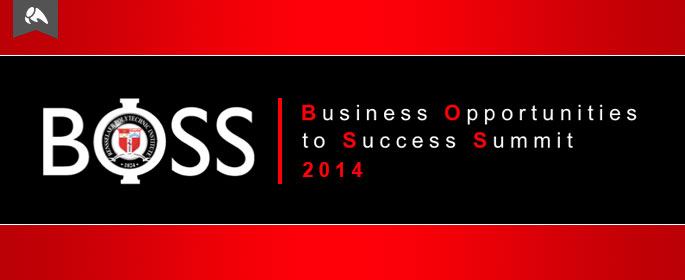 Session #4! Last one before lunch. Here we go.
Vic Christopher, Owner, Lucas Confectionery – Reclamation
A janitor, Vic was "hopeless, depressed and not sure where and when I'd have an opportunity." And then the Mets' minor league team gave him a seasonal job that gave him an opportunity. Opportunities then led him to Troy in baseball, then local government (fired in two public incidents, humiliating to him) and it changed him. He was naive before that moment. He checked out.
Then, Vic and his wife (Heather LaVine) bought 12 Second Street, put paper on the windows  "and [Vic] grew a big beard." Together, they decided not to work for people again. They took a year to build the Confectionery with one other guy, Hector, and without a big budget. He's been overwhelmed with the response, with incredible momentum he never dreamed he had.
"Negativity as a motivator can be like a rocket fuel."
He encourages the young people who have recently joined his company, as well as those in the room, to learn from the experience they're getting now, and then go on and do their own thing. Get inspired and passionate about something, and make it happen.
Patricia Vitali, Head of School, Brown School – Developing the Natural Entrepreneurial Spirit
Patricia speaks to the school's efforts to get back on track with enrollment. She speaks of working with a mentor who didn't give solutions, but rather pushed her to find her own answers. She helped Patricia identify solutions.
Brown School then connected to BuzzMedia, which built awareness and relationships with the community. Today, the economy is still a challenge, but creativity and collaboration have allowed the school to continue without cutting a single program. Students are finding their passions, setting goals and learning in a collaborative style.
She encourages all to recognize the benefit of this event and the people around. She ends with a plea for all schools and individuals to share our knowledge, stories, failures and success to inspire our youth to see education as more than just a test score.
Brian Corrigan, Managing Partner, MadGlory – Leading From Within
"Get over yourself." How many times a week does your team question your decisions, or tell you you're wrong? If this isn't happening, you're a boss, not a leader. Accept that you're wrong as much as you're right.
Teams aren't families. Families have weird uncles. You get to pick your team. Pick the team that's going to give you the most. Raise your team up. If you can't hire people, fire the people preventing you from doing so.
Win together. Your experts should be sitting right next to you, not found in books and podcasts. Work together.
Patrick Longo, CEO & Producer, Upaya Partners – Business is Theatre and the Play is the Thing
Patrick says to know your lines but, remember, you're dead if you can't improvise.
He created a three-part play. As he was trying to get it off the ground, he had every role in his startup – the writer, director, producer, fundraiser, PR person, and ultimately, became one of the actors.
But you have to ask yourself – what are the roles you want? And what don't you want to be. He speaks to how technology began to help lessen the burden of some of those roles (i.e. Kickstarter). But throughout the process, from concept to actors getting the script (one week before the show) to the standing ovation, he reminds us the need to iterate, be flexible, improvise. That's how you get to the finish line successfully.
Martin J. Ricciardi, Esq., IP Licensing Attorney, Whiteman Osterman & Hanna LLP – Licensing and Commercializing Intellectual Property
Martin's speaking to "engaging the university  technology transfer model" – how universities handle intellectual property rights, and the various ways you get rights (the more rights you get, the more expense you can expect that license to be). These rights can come with requirements, such as licenses requiring U.S. manufacturing.
"Corporations don't go to jail, people do."
Remember the details associated with overseas workers, or workers who should have green cards. Know how royalties and industrial sponsorships affect your licensing. Identify the Intellectual Property. Understand the playing field. Manage your expectations. Know what the whole process will cost you, including the whole license life. Know if you can get out of your license if you need to. Know your patent enforcement is on your back.
(Yes, that's an incomplete list of all the really important things to know – essentially, make sure you find help before tackling any of this yourself!).
Patricia A. Fusco, Founder, President and CEO, Fusco Personnel – Finding and Hiring the Right People at the Right Time

Many department managers aren't properly trained to interview and recruit. They don't really understand what they need to ask.
Humans are the source of our biggest opportunities, and the source of our greatest problems. The companies that hire most effectively will success. The key is to maintain proper integrating techniques. In doing that, you need to create HR planning.
Before you can recruit, you need a business & HR plan in place. What kind of employees are needed? Then, you can create job descriptions. These are very important, and need to be accurate. Responsibilities, duties, requirements, environment and salary range.
Does everyone have a defined corporate culture? A written statement? (crickets in the room)
Too often, people aren't a cultural fit, so you're not going to retain them – and you're not going to want them there, ultimately.
Questions to answer: Do you have the knowledge and experience necessary? Do you have the strength? Will you be challenged enough to do the work? Is the organization's work meaningful? Does it match the person's values? Will the work be done consistently?
3x the salary is what you lose if you hire the wrong person. Make recruiting the right person a focus.
Chris Covell, President and CEO, SmartWatt Energy – Bootstrapping Your Way to Success
It took a lot of hard work to get to where they are today. So what were the key themes?
Listen. He's made a ton of mistakes, but he's listened to his customers. They ultimately tell you everything you need to know. Your business plan is an iterative process. An iterative document.
Grow. Grow a culture of innovation and a culture of opportunity. Show up to work everyday with a mission to grow. With growth comes opportunity, which gives us the opportunity to recruit.
Last. Build the organization to last – one thing to start one, another to stick around for 10, 20, 30 years. Look into your crystal ball and try to see where you're going.
Somah Chattopadhyay, Founder and Managing Partner, Armory Square Ventures – Getting the Most Out of Angel Investors and Venture Capitalists
He's learned some lessons about raising venture capital. A good investor provides the capital, contacts and mentorship to help an entrepreneur build a world class company.
Know your VCs investment thesis. Why are they motivated to do it?
Learn what his or her relevant investment or operating experience is. Get a nice blend of people who have the experience to understand and empower your idea.
Ask, does his or her firm have capital to invest? What are other CEOs experiences? Will they stick with you through thick and thin? You'll find a lot of fair weather friends in VC, but the reality is you're focusing on building an amazing company and that takes time, and point A to point B can be a very crooked line.
When vetting your investors, know what they do. Have them give you access to every person they've ever backed.
Entrepreneurship – art. VC – the medium to the masterpiece.
E. Patrice Perkins, Albany Chapter Director, Startup Grind – Cultivating a Super-Powered Network 
She closes by introducing Startup Grind (which is at Overit tonight!). Then encourages us to discover your superpowers (how can you help people?). Use your superpowers for good and not evil. Do your research (and side note, make sure your LinkedIn photo looks like you). Finally, cultivate your networks. Be discerning about your networking. Consider asking others "How can I help you?" Not only who's going to be helpful to you.
[Looking for more #boss518 coverage? It's right here.]