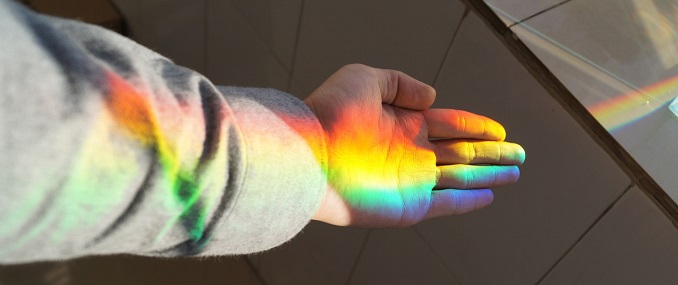 Let's be real about it. This is hard.
It's hard to know what to do, what not to do, and how to navigate this situation as delicately as possible. For business owners, one thing is evident – it's NOT business as usual. The game has changed, people are hunkering down, and the world's focus is shifting. As the world shifts, so must the way we talk to clients and how we work with them to pivot their marketing strategies based on their needs. At Overit, we have spent the past couple of weeks helping clients change their marketing approach to address this current crisis.
Here are a few things we are employing.
1. Communication: Stay in direct, more frequent communication with customers and clients. This will help you better understand the hardships they are going through and how you can best work together to address them. It's easy to think you should STOP talking business and not check in, but the opposite is needed. Your clients trust you. They need to know you're still there and that you're going to help them, and their business, get through this. Second, all strategies must be born out of relevance to business needs, so make sure you understand how this crisis has affected their business, specific services, and marketing initiatives. The beauty of digital marketing is that it can be adjusted and modified instantly, and therefore, in times of crisis, can be nimbler.
2. Re-Evaluate The Market: We're taught to do this strategists. I am a husband, father, owner of a home, a car, stocks, a TV, smartphone, etc.…. During this crisis, what I am doing more and most importantly, what am I doing less? I can tell you for sure I am doing less brick and mortar visiting and more online everything. I am consuming more news than normal, and for me, the majority of the time I consume it on my phone. I am visiting more health-related sites and finance-related sites given both seem to be tanking right now. My kid is home from school and so we are doing more Hulu streaming, online learning, and YouTube video consumption. All the actions I can promise you are not unique to me, and therefore, it just makes sense to shift media strategies to places where you are and most likely all other humans are putting their focus.
3. Be Sensitive: This is a very scary and serious time, and by no means should we be creating new strategies to exploit people's fears and concerns about what is happening. This doesn't mean we can't address the current situation in our marketing plans. Be compassionate, let customers know what is being done for them. Let them know the appropriate steps are being taken to ensure the safety of staff and the customers being served. Don't run away from this crisis in the hopes that bringing it up will bring more attention to it. Trust me, the attention is there. Be honest, be transparent, and be sensitive.
4. Help Customers Shift to Digital: As many of us are forced to remain inside, this takes numerous eyeballs off outdoor marketing mediums, and puts more on a smart phone and computer. Some of your customers may already have a strong digital footprint. Others will need to take this time enter hard. Help clients and customers make this transition. In addition to being where the eyes are, digital allows you to react and create specific messaging to what is happening. For example, many of us with kids will be looking to keep them entertained and might be spending more time on video mediums like YouTube where messaging, particularly businesses like homes services that speak to families, can really make inroads. This COVID situation is very fluid, and there is nothing more fluid in marketing across digital landscapes. If your clients' marketing plans have dollars spread across digital and other out of home mediums, maybe consider reallocating some of that spend into a digital bucket.
5. Create Uplifting Content: If you are blessed with an excellent content team, like we are lucky to have at Overit, create an uplifting set of blog posts, or social posts that can lend some cheer or moral support (and help clients to do the same). Overit's Instagram Stories over the past week have shown our team working remote, sharing smiles with one another, and lifting each other up. People will be looking for things to inspire and uplift and if your company can deliver this in a hard time, you will be remembered and rewarded when things return to normalcy.
6. Stay Calm: Easier said than done, trust me I know, but together we will get through this and how we react during these critical times will make all the difference. Be smart, be willing to switch things up, and most importantly, let you clients know that you are there for them.
7. Be Helpful: Look for ways to help. Ways that you can help your customers, and ways you can help them help others. If we need anything right now, it's that.
While it's impossible to know when things will go back to a more normal pace, what we can do now is support one another. That means helping clients to see you're still there, that you're willing to dig in with them and find creative solutions to unheard of problems and helping to calm nerves in uncertain time.