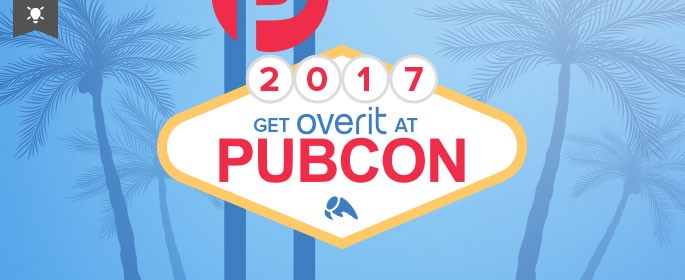 Hello! It's just about our favorite time of the year! When some chosen few get to board a plane at an ungodly hour, head west, and arrive in time for Pubcon Vegas. This year, I'm excited to say that it will be myself and Jen making the trip. She's speaking; I'll be providing blog coverage; and we'll both be around to meet, mingle and have a little fun.
Here's a little bit of what you can expect:
Catch Jen Dishing on SEO Audits
On Wednesday morning, Overit's Senior Strategist Jen VanIderstyne will speak on "Tips and Techniques for an SEO Site Audit" with Rob Woods and moderator Rachel Meyer. I have it from a good source (read: Jen) that Rob will tackle the technical components of an SEO audit, while Jen will focus on the link, content and visibility side. Together, they'll help attendees determine what to cover in an SEO Audit, how to identify problems and opportunities, when to bring in a professional, and how to use what they find to shape overall priorities and strategy.
I got a preview from Jen and it sounds like a fast-paced, insight-packed session you don't want to miss.
Lisa's Liveblogging
As we tend to do at Internet marketing conferences, I'll be unleashing some liveblogging fury. Below you can check out my intended schedule. Note: Actual sessions are subject to change. No refunds.
Tuesday
Wednesday
Thursday
We Want To Meet You
Attending Pubcon? Let us know (@LisaBarone, @ Vanetcetera) and let's make plans to meet up, grab breakfast, or end up at the same dinner table.
Not attending? Follow Overit on Twitter, Instagram and Facebook to stay up-to-date and catch the action as it happens.