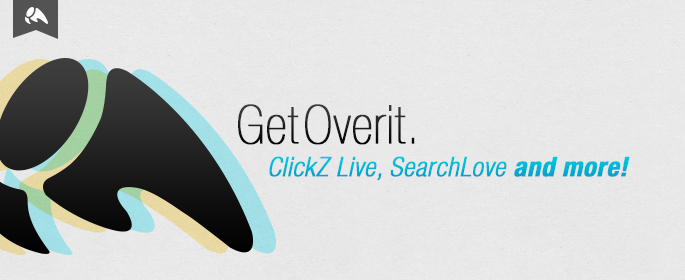 We are incredibly excited for the next few weeks.
Let's start by celebrating the fact that tomorrow is the first day of spring. It's been a tough one in the Capital Region this year, and we're all ready to get the snow tires off our cars, warm up the barbecues and open our office doors for a nice breeze.
And with spring comes some big plans! Catch Overit at the following upcoming events in March and April – and let us know where else we should be.
PRSA Capital Region's "Building an Online Newsroom"
Okay, so the first event happens to be right in our office. Join the Capital Region chapter of the Public Relations Society of America for its March event, "Building an Online Newsroom," at Overit on Wednesday, March 26.
Mike Lesczinski, public relations manager for Excelsior College, will discuss the development of Excelsior Life, its award-winning online newsroom, which has significantly raised public awareness of the school's activities while showcasing academic programs and campus life. Mike will discuss how you can create an engaging newsroom that earns your organization attention.
Along with Mike, Dave Kraus, owner of Kraus Graphic, and our own motion director Lawrence Basso will share their advice about creating quality photography and video to help your online newsroom's content attract attention. Learn how to create content worthy of media organizations' attention and acceptance for publication.
Registration and breakfast begin at 7:30 a.m., and the program will begin at 8 a.m. Registration is available now – We hope to see you here!
ClickZ Live New York
Attending ClickZ Live New York from March 31 to April 3? Don't miss Day Two's "Hand in Hand: Combining Social and Content to Earn Visibility and $" with speakers Lisa Barone, Overit's vice president of strategy, and Evin Everhard, direction of digital marketing at 352. Ryan Jones, SEO manager at Sapient, will be moderating a discussion about how to make your content stand out and how to properly integrate content marketing and social media.
Lisa and Erin will be talking about how to brand your content with your organization's unique voice and tone, help you identify content and social media opportunities, identify and understand your target audience, craft attention-worthy content and coordinate integrated efforts with PR and e-mail marketing.
Catch Lisa and Erin's session from 3:15 to 4:15 p.m. on Wednesday, April 2, and say hey to Lisa and Janae DeRusso, branding and content strategist, throughout the conference.
SearchLove Boston
Tim Jensen, senior web strategist and head of PPC management at Overit, will be attending the SearchLove Boston conference on April 7 and 8. He's looking forward to talks on analytics and data, including Justin Cutroni's talk about how to use analytics to look at users vs. just sessions on a site. Tim's looking forward to hearing from some of the brightest minds in the industry about how they're adapting to do work as the online marketing industry changes rapidly. He's also pretty pleased to see Overit's focus on integrated marketing represented at SearchLove, where there's even a session about building audiences with video. He'll be bringing back new ideas for how our team can collaborate.
Chat with Tim at SearchLove Boston – and if you can't make it, check for his recap here once he returns.
We're not done – more highlights to come as we attend Authority Intensive in May and finalize more plans for this season and summer 2014!
Where will you be this spring? Let us know!