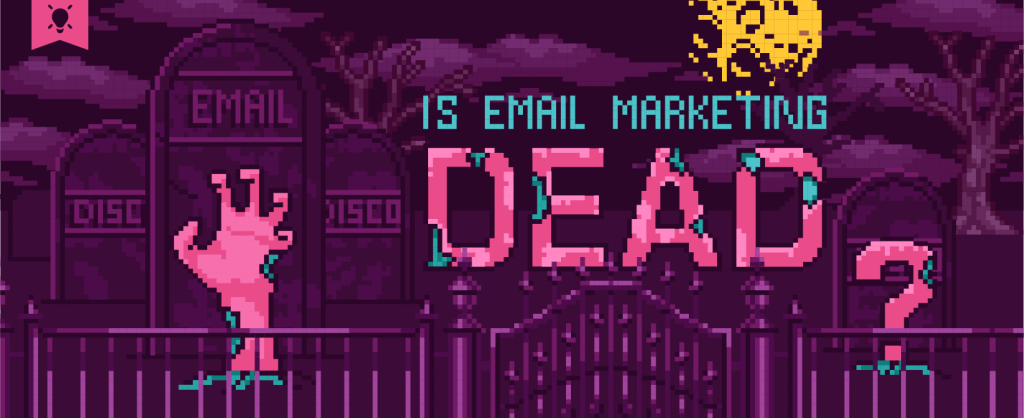 Google "is Email Marketing Dead?" and you'll get a page full of articles claiming that it is — or that it isn't.
So how about this…
How many marketing emails do you get every day? We bet you get loads. And we're also willing to bet you take that as a sign that email marketing is bloated and obsolete. The glut of marketing email has overrun its effectiveness.
That's what I heard from a client recently as we discussed their marketing strategy for 2022. "I only DELETE email," she said. "It annoys me how many emails I have to delete every day."
I totally understood. As an inbox-zero person (it's how I stay organized!), I'm constantly trashing and unsubscribing from email.
Except for a few.
Except for Universal Standard, which sells ethically sourced and made clothes in plus sizes. Except for Glossier, whose dewy, luminous, skincare-first makeup I'm obsessed with. Except for the New York Times, whose newsletter I read every morning. Except for Into and Overit, which I look forward to every other Friday morning. Except for the Substacks I subscribe to, oh and that book review newsletter that New York Magazine puts out, and and and–
The point is, as much as we delete a lot of email, there's a good amount that we're enthusiastic about, too. There are people in your audience who badly want to hear from you. They need your service, they want a reason to spend money with you, and they're eager to hear your news. Are there plenty of other people who don't want to hear from you or spend money with you? Of course! They'll do us the kindness of unsubscribing or never opening our email, which just gives us better and more data to work with and get you in front of the audience you want — and who wants you.
So here are a few savvy uses of email in 2021:
Use AI to make it personal: Send offers directly related to your customer's browsing habits and interests.
Use drip campaigns to maintain a friendly, ongoing communication. These campaigns have higher engagement rates than one-off emails. They shouldn't contain too much information. They should just be short, sweet, and gentle.
Make them interactive! Animate certain design elements and invite the user to scroll through embedded slideshows/carousels, watch videos or gifs, or surveys and polls.
Still not convinced about email? Here are some persuasive stats:
Building an effective email campaign requires smart content and brand strategy, automation expertise, surgically precise segmentation, and a whole lot of experimentation. Looking for the email dream team? Let's talk turkey.