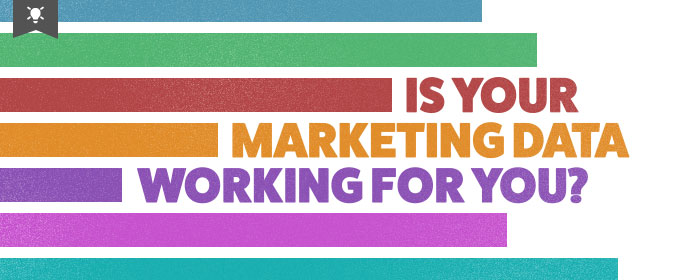 These days, whether they are using it or not, companies are collecting vast amounts of data with their digital tools (like Google Analytics, keyword campaigns, site forms) – sometimes simply because they can and sometimes due to market challenges related to their industries (like the highly regulated pharmaceutical industry who needs to track and report deeper spend). So much is out there and yet not every company requires up-to-the-minute data to orchestrate their marketing programs. They will say things like "I just need a prettier site" or "I need better emails." Well, what you really need is sitting in that data someplace! You can stop making assumptions and just read what the data is telling you.
Here are a few tips for working with a marketing organization that will aid your company in reaping the benefits of effective data collection for actionable marketing:
Look for a provider where the whole team is vested in your marketing data and the results. With every deliverable, make them accountable for results so that they build marketing with relevant responses and detailed activity. This gets you the most appropriate spend for your needs and your analytics can make you more money.
Implement with a tool that allows you big picture, multimedia data viewing and shift your company from merely collecting an excess volume of information to ingesting and integrating the data into a workable system that generates beneficial insights and reporting statistics that you can take action on.
Harness all the sources of marketing data into one consistent, non-redundant process. This will enable your company to quickly retrieve valuable background on your audiences.
And collect more data! At every opportunity collect more, ask yourself "what is this telling me?" and learn. As your audience or market changes, you will have already anticipated their moves.
While many companies are trying to make sense of their complex businesses using information they never had before, now is the time to get a team who already does it. Overit can manage you through this transitional era in marketing. Just get started!