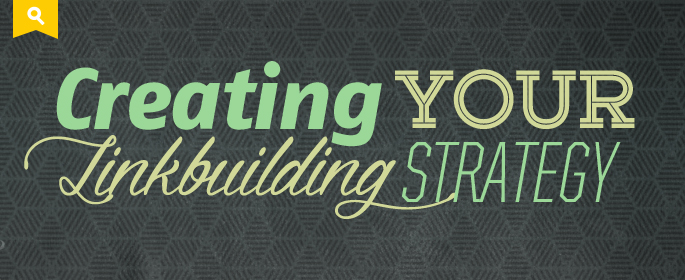 I've been hearing some people in the search engine optimization industry say that links aren't important anymore. That the search engines are moving away from links in favor of other signals. It makes for interesting conversation, unfortunately, recent moves by Google say the exact opposite is true.
Just recently we saw guest blog posting once again devalued and two high-profile guest blogging communities slapped with severe penalties. If links weren't still key, Google wouldn't be spending the time and effort to combat them. Matt Cutts, the head of Google's webspam team, has even pretty much said that backlinks are not going anywhere anytime soon. During a recent Q & A, Matt was asked if a version of Google existed that excluded all backlinks as a ranking factor. His response was that while no such version is available to the public, they have done internal experiments at Google and "the quality looks much, much worse".
You can hear Matt's full response here:
Links are the foundation of the internet, without them the web would not be nearly as advanced as it is today.
Links get your content found.
Your internal linking structure, or how you link within your own site, will help the search engine spiders find everything on your site that you want them to see. It will ensure all your pages are properly crawled and that Google knows what your site is about. You are in control of your internal link structure so use it wisely.
Your external links, or links to your site from third-party sites, are not in your control. You have to earn them. You do that by creating high-quality, sharable content. The relevance of the content is also extremely important, because if the content is relevant to the site, then the sites that link to you will also be relevant. This is important because the relevance of the links to a website is one of the most important ranking factors when it comes to links.
Getting people to link naturally to your website is not an easy thing to do. In fact, it's incredibly hard.
One of the most effective strategies is to take advantage of all different types of content – looking at both the content you already have and new content you could potentially create. When looking at content, don't be afraid to experiment with new content types like the brand storytelling of motion or data visualization effects of content marketing.
When you are publishing content of value to other people you are adding valuable content to the web. That is exactly the type of content the search engines want to "promote". Only produce content that contributes to that value. Whether you're talking about creating informative infographics, how to videos, using humor to brighten someone's day, or even writing an article explaining how something is made. These are just a few examples of the types of content that add value to the web and can help others.
Once the content is published the next part is getting the content in front of the right people. You need a content promotion strategy to identity the people who will share your content, and more importantly, those who will link to it. Networking with other people in your niche is a great way to get your content out to a larger audience. This is where being active online can be a huge asset. You're probably active on many social networks and connected to many of the right people already. Now you need to harness that power and get strategic to spread your content to even more people who may re-share or link to it.
Don't be afraid to reach out to relevant sites and point them to the content on your site that you think would be valuable to their audience. If you're confident about the content you're creating and sure of its value, this is something you should be excited to do and they'll be excited to learn about it. Don't ask them to link to it or to share it, but make sure they're aware of it and how it may help their audience. In many instances you will find that if the relevance is there and your content is of high quality they will add a link and you'll keep yourself top of mind for them.
Another way to get your content in front of the right people is using social bookmarking sites like Reddit, Digg, StumbleUpon, and other niche sites. While Digg is no longer the powerhouse it once was, Reddit and SU allow you to categorize your content to help get it in front of the eyes of the right people. These types of sites are well known for making things go viral as users browse the categories and subreddits of interest to them and share what they find.
Is linkbuilding a time consuming process? Yeah, it is. But it's also necessary to help your site get the visibility that quality content deserves. I understand that finding the time to focus on linkbuilding is the hardest part, but with the right training you'll be able to differentiate between the sites to avoid and the sites to target quickly and effectively.