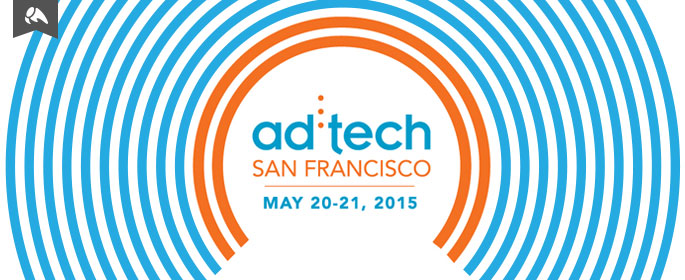 And we are back! I hope you had time to recharge–your battery, your caffeine intake, both, whatever. We don't judge. Up next we have Bhavesh K. Shah, Charlie Breit, John Hall, Matt Witt and Michael Kahn who are going to help us stop making stupid marketing mistakes. Moderating is Tommy Perez. This is one of this mythical "all dude panels!" It's refreshing to see one in the wild.  I kid. Mostly.

Michael and Bhavesh are going to talk first. Michael mentions that everyone on the panel is wearing jackets, dress shirts and jeans. Score one for the male tech uniform.
We jump right into talking about Mistakes Galore
Mistake: Misunderstanding Customer Intent
Intent is the largest marketing variable. If you can understand intent, identifying why the consumer is doing what they're doing and when, you can harness that to create more relevant experiences and monetize that intent. But that usually never happens. We don't take the time to understand why the consumer is there or what they intend to do. If you can tap into their data footprints you can uncover more consumer intent. At Performics, they've developed something called Planalytics – which infuses data into intent. It starts with them looking at the marketplace from a planning perspective, refining intent hypothesis and testing it. That sounds awesome. I want more info on that!
Bhavesh is going to talk a little bit about how that process is implemented. He uses an example that someone may be searching for "kaiser permanete." But they don't know who those people are. They could be members looking for medical records. Or, HR managers looking for group health insurance information. Or consumers looking for medical information.
A simple but effective solution to find out.
1: Identify if a visits is a Member Visit
2: Add a cookie pool.
3: Stop targeting acquisition ads.
4: Provide Members will relevant ad copy
Set up an infrastructure so you can understand why consumers are doing what they're doing. That's how you make your dollars work harder.
Mistake: No Paid Media Integration in Complex Orgs
Businesses that have multiple LOBs, tiers or resellers may be duplicating efforts
Competing on the same keywords, thus raising CPCs or
Missing the opportunity to leverage synergies to drive performance
You may have missed goals, lack of communication, be competing against yourself, have fragmented infrastructure and/or setting yourself up to have no governing body.
When a searcher goes online and searches for Kaiser, they see a search engine results page that has lots of information – maps, social information, etc. They see everything on that SERP as Kaiser. They don't know Kaiser has 10 departments trying to get that all together. How do they make sure that search experience is the best it can be for a searcher, and that it portrays a common mission?
This was their plan:
Approach
Connect the dots
Create a virtual team with a common mission
Enterprise road maps for paid and organic search
Forums
Leadership buy in
Joint strategy meetings
Integrated performance meetings with consistent metrics
Change Management
Center of excellence
Cross-department tiger (TIGERS?) teams
Opening and ongoing communication
Next up is John Hall. Not to be confused with Joe Hall. Who is awesome. I'm sure John is also great.
Aaand he is. He immediately hops off the stage and into the audience because he wants to be with the people. He says he'll work for our engagement. I like that.
We jump right into more mistakes.
Mistake: Take a second to stop promoting to your audience and earn their trust. 
Today's generations don't respond well to blatant sales. You have to earn trust first. When you get on the Internet you feel like you're being punched in the face. Who's excited to see the next pop up ad? No one. NO ONE is excited for more ads.
Chris talks about the key components of trust. They are: Help someone, educate them, and then perform for them (perform as in results, not like a monkey). If you earn their trust and stay top of mind, that's a very popular thing. That's how opportunity naturally comes to you and you stop having to work so hard to generate it.
He turns to a personal example. His wife told him she wanted him to start to cook. He was like…crap. He doesn't know how to cook. But she started sending him articles from Plated about how to cook. Over time, he kept the getting articles, he was reading them and paying attention. His wife came to him and was like, no, seriously, when are you going to start cooking? He remembered the articles he read from Plated and went straight to them for help and they delivered him food he could pass off as his own. It made him a hero.
Everybody won.
Plated got a new customer.
His wife influenced him.
He became a hero.
It's a great example of content marketing. And also how John tricked his wife into thinking Plated was his "home cooking." (He confessed. Eventually.) Don't be afraid to give away information.
Mistake: Not Documenting Everything
Less than 35% of marketers document their content strategy. Create a blueprint for how you do what you do. Half-assing does not work out. Preach.
Next up is Charlie Breit.
He works in insurance and financial services. He says it's as exciting as all the looks on our faces right now. Hee. The job of insurance companies is to manage risks. That means a lot of lawyers. They (lawyers) don't like doing things that are different.
Mistake: Being Too Comfortable
Strive to be uncomfortable. Don't just revert to what works – test and learn. Try new platforms. Be careful of "our customers aren't there" thinking. Set aside some time or part of your budget for testing new technologies. He remembers being told that no one would look up or buy insurance on their phone…but now look at mobile. That's exactly what they're doing.
Mistake: Don't Just Ask For The Sale
Give value first, and then ask. Develop campaigns that provide value to consumers for engaging. Utility services, emotional stories, and community-building experiences are all powerful ways to provide value. Don't scare people, think about the good you can do.
Mistake: Selling a Product Not a Solution
Take a solutions approach. Solve within context of the need—not within context of the product. Bundle products and provide new ways to solve customer problems. Partner with other companies to develop unique solutions.
Mistake: Not Being Agile in Approach
Choose to be small. Structure for smaller, integrated teams. Empower teams and build trust. Build flexibility into programs. Strive for data-driven decisions.
Next up is Matt Witt.
Mistake: Ignoring Disruption
Think of companies like Uber, Airbnb, Zappos – they have all disrupted their industries and found success because of it. Businesses must adapt to changing markets – because your competition is.
Mistake: Not Being User Centric
Take 1 hour out of every day—that's the amount of time the average American is exposed to ads each day. Stop creating ads. Provide value-oriented content. At about 4pm, working moms and dads freak OUT over what they're going to make for dinner that night. People have this moment where they have a challenge or this friction. His client launched Ready, Set, Eat where you tell them how long you have to cook and what you have in your pantry and they'll provide you recipes. That adds value.
Mistake: Short Term Focus
Managing for The Street = financial focus on the quarter, not on the long-term. Brand affinity takes time to nurture. It takes time to build and nurture. You have to put in the time.
Thanks to Apple, computers are no longer machines, they're creative devices.
Mistake: Choose Scale Over Speed
Companies have become very good at being big and hierarchical. Instagram was sold to FB for billions of dollars with 10 people. Future success and growth comes from the ability to test new ideas very rapidly. It took Google 90 minutes to build the prototype for Google Googles. IT worked and it gave them insight into how they could create a product that was marketable.
And we're out of here to go grab some lunch. See you in a bit?
[Want more from #adtechSF? We don't blame you–find all the ad:tech San Francisco coverage you can handle right here.]