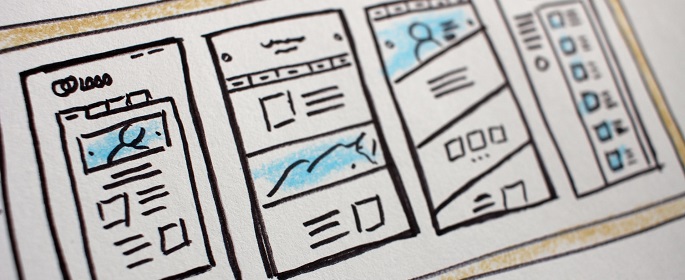 The drive-in theater near my home had its first showing of the season last Friday. New York beaches will be open for the Memorial Day holiday. Other parts of the country are starting to come back, slowly easing the restrictions that have kept us home since March.
As conversations around reopening become more commonplace, businesses are scrambling to build a plan for repositioning, revamping, and recovering post COVID-19. As they do, questions emerge.
COVID-19: When Are We Really Back?
In our area of NY, May 15 was a date receiving a lot of attention. Last week, it came and went. Some regions reopened with strict restrictions but, for the bulk of us, we're not yet back (maybe this week, they say). Instead, we're left to watch the monitoring dashboard tasked with revealing our fate.
The truth is it doesn't matter. COVID-19 recovery isn't a date. Recovery is a mindset baked into understanding today's consumer.
Understanding Where We've Been & Where We Are
We're big believers of going to the source to get the information we want—so we asked. We surveyed more than 300 consumers in New York's Capital Region to understand their mindset. What issues matter most? What changes will they make? Are they feeling optimistic or just worry? What they told us wasn't a surprise:
75% of Capital Region respondents expect the next six months to be a bad or relatively bad time to make a major purchase.
They're worried about the impact of COVID-19 on their mental health and have the feeling "no one seems to care" about the long-term effects of social distancing and unemployment.
They're worried about sending their children back to school…and worried about NOT sending their children back to school.
Some are looking ahead. Others continue to grieve. The data identified three stages the quarantined consumer.
3 Stages of the Quarantined Consumer
Locked In (Full Quarantine): They slammed on the breaks and went into hibernation mode. Fearing for their safety, they stockpiled the items essential for themselves and their family. They spent more on groceries than ever and switched brands when needed due to supply problems. They didn't leave their house and clung to visible messages of hope.
Comfortably Surviving (Semi-Quarantine): Consumers who are beginning to peek their head out. They're going (masked) to the grocery store—buying what they need but no longer stockpiling. They're comforted by the sight of toilet paper on the shelves. They're buying plants to garden, kids are riding their bikes again, and they're expanding their definition of "essential." They're hopeful, but they're also skittish.
The New Normal (Evolved Consumer): Some parts of the country are officially back to business. Restrictions have been partially or completely lifted and they are getting back to their lives. Some are doing so with trepidation, and others have adapted to this new way of living with new habits. They're using curbside delivery, reprioritizing spending, and are feeling confident that things are on the road to getting better.
Marketing to consumers post-COVID means (a) acknowledging what they've been through and (b) meeting them where they are. That takes messaging that speaks to their wants, needs, and concerns, while using tactics that match current habits.
Assessing Your Business
What a time to be working on the analytics and data science side of a business. Monitoring performance, watching behaviors change in real-time, and putting together a full picture of how things are working together (or against each other) has kept our team busy. Regular monitoring can help you get a sense of how your business and your marketing is doing. Some areas to focus on:
What is performance today vs 2019 Q4 (comfortably pre-COVID)?
How about compared to this time last year?
What emerging trends can we spot?

Are consumers abandoning one type of product or service for another?
Are they going for the budget level products or are they spending more for things related to home or personal health?

Compare channels year-over-year.

What's under-performing?
What's seeing more reach and engagement?

How has the change in consumer behavior affected your marketing? (Was it really a change in behavior or a result of you making changes in spend/channels?)
Anecdotally, how stressed is your finance person looking right now? Stressed like the rest of us are…considerably worse off?
Before you start talking about how to reposition, make sure you're looking at the data you need to make a confident decision.
Repositioning for Recovery
This is where many of us are right now. Deciding what comes next and where we go from here. Brands will make it through this pandemic by focusing their attention on consumer needs. By understanding how people's behavior has changed and may continue to change, you'll be able to offer the products/services they need most while communicating messages aligned with their needs.
It's hard to swallow but be comfortable scratching the 2020 marketing plan you created last year. Your audience has experienced great trauma and they'll respond to things differently than you had originally planned.
The silver living is that a change in priorities and behavior has created an opportunity for many businesses to think smarter.
Whether it's a restaurant hustling to build dining pods, airports turning empty runways into drive-in theaters, work from home pajamas, or a pest control company bundling you're-stuck-at-home services, there's an opportunity to adapt and evolve for those willing to find it.
What changes have you observed in consumer behavior. Not just in your business or industry, but nationally. How have your own behaviors changed? What are you doing more/less of? When the restrictions open around you, what will that mean to you as a consumer? How are you seeing others act in states that have reopened? Learn from them.
Modify your strategic plan to incorporate this "new normal."
Quarantined consumers were forced to switch brands and service providers based on lack of supply. These brands need to work hard to reconnect with these customers and rebuild top-of mind awareness. But that may not be as difficult as it sounds. We learned that consumers don't want more disruption and uncertainly, so they really don't want to switch if they can avoid it. What's more, established brands have already invested in building emotional bonds with their customers. This is something new brands will have a challenge to do.
Be visible. Over-communicate to establish trust and create confidence with messages that reinforce leadership and provide an emotional connection. There's a reason every COVID commercial sounded exactly the same—it's what people needed to hear.
As an organization establish:
Certainty and control: We are in control of the situation (aware, responded, monitoring)
Competence: We have competent professionals working on it (company leadership, guided by health professionals)
Concern: We care (new safety policies, procedures)
Reduce Risk: Offer financing, deferred payments, warranties
Communicate with your audience more than you ever have. Send emails with updates on how business processes have adapted. Not cookie-cutter, corporate messages. Real messages with emotion and empathy behind them. Check in to see how your audience is doing. Share resources. Add commentary. Just be there. We're looking for folks who can help us feel calm and guide us into a less scary existence. Be that person today and you'll be remembered for it later. Go radio silent and you'll suffer the price.
Consumers are not the only audience that need a message of control and certainty—so does your team. Communicating effectively with your internal team is incredibly important. Have conversations about their concerns and be as transparent as you can as you work to answer them. Provide resources and education about what you're doing to keep them safe. Create flexible policies that help them feel supported.
Make them part of the strategic planning policy and invested in identifying new business opportunities
New Opportunities, New Channels
Reposition marketing to meet the demands of your new consumer.
Invest in quick-to-deploy digital advertising campaigns that allow you to quickly respond to changes in your state's pandemic policies, test CTAs, create new services or product bundles, or respond to establish leadership.
Respond to new search queries and user needs with digital content. You may have never considered investing in online video, but consumers are learning to bake bread, cook, and access fitness content in ways they never did before. Be their teacher.
Bulk up your email. Don't pester me with fake rah-rah messages but I'm home and I'm starting to feel more confident about the world. What offers do you have for me? What educational series do you have to send that can help me increase my sense of health and wellness and take care of my family? Talk to me. I'm listening.
Make your website easier to use so I can find what I want. Holy hell. I don't have the bandwidth for any additional struggles.
Get me with video. Teach me how to do something. Tell me what you're doing. Show me how you're changing things up and making it safer. Give me a class or a new resource I can fall in love with.
Swap out-of-home for more online. Less radio and billboards, more online video and TV.
Add on new services. Curbside. Delivery. Virtual. Door-to-door alcohol. Anything that will entertain my children.
Customers have new questions and new fears. Pivot to meet their needs.
Get Back To Business
No one has the rule book for right now. It hasn't been written.
But that's as much an opportunity as anything.
Slowly and carefully, monitor what consumers are doing and the effects of what you are doing. Understand where they fall into the stages of quarantine and how it's affecting their behavior today and how its likely to affect their behavior once we all get back to business. Position yourself to best support them and their needs, via the channels they're using with the opportunities they're looking for.
We'll get through this like we've gotten through the rest of it—together.
Miss the webinar discussing the results of our Capital Region Consumer Confidence Survey? Access the presentation deck below.