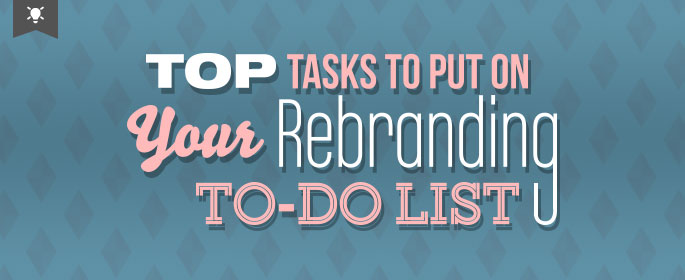 There was some big marketing news in the Capital Region today, as grocery giant Price Chopper announced it is rebranding to Market32 (to many feelings in many press poll results).
When any big brand chooses to change its name, logo or aesthetics (or all of the above) there's bound to be plenty of reactions, good and bad. Change can make people uncomfortable! People like what they know! And while some brands have done it well, others… not so well.
So it seems an appropriate time to cover the basics of rebranding in case you are considering taking the leap within your company.
Evaluate your brand equity and potential downfalls: Rebranding is fun. It's sexy. Sometimes change is necessary. It sure seems easier than fixing what may feel broken — but is it a good idea? What might you be risking?
Losing existing online reviews and mentions from customers loyal to your old brand

Losing your established history and brand sentiment

Your SEO footing and numerous local citations

Backlash from fans and customers who have supported you over the years
So it is the name and color palette that needs a change? Or is it your approach to customer service, your product offering, or how you manage your business? If you have a name that's built up a lot of memorability and history, risking that brand equity to distance yourself from a few weak spots or poor brand associations may not be the answer.
Choose the right name: Is it "too smart" or "too clever" for its own good? Is it reflective of who you want to be and where you want to grow? Will it be applicable in ten years? Is it easy to remember and natural for your audience to say? ("I'm going to…")
Design the right logo: Easier said than done, yes. But your logo is the most memorable visual of your brand, and changing it is a really big deal (just ask Gap). Your logo leads the way for any new visual brand guidelines, so what you do here you have to be prepared to follow through with everywhere your brand is seen. Consider colors, fonts – what do people like about your current brand? What feels stale and dated? Is the direction you're going too trendy or will it be visually appealing for years to come?
Understand your story: Can you build a story around the new brand? What is that story, and will people care? Know before you introduce yourself to the world.
Consider internal buy-in: Yes, the marketing department has a lot of great ideas, and yes, the executive suite will find many of them exciting and strategic. But those ideas only work if your internal people are going to support them, too. Saying who you are isn't always the same as what people believe you are. So start with your people – what does the rebrand mean for them? How will they react, and how will this impact their sentiments about the company?
Check the availability of all relevant social account usernames: When looking for your renamed brand on social media, people are going to default to checking for Facebook.com/YourName and Twitter.com/YourName. Checking username availability should absolutely be part of the renaming process. At the end of the day, you may decide the name is worth the lack of obvious social accounts – then choose the closest usernames available (being as consistent across platforms as possible), and speak from your claimed accounts immediately upon making your rebrand public.
Activate these social accounts – by changing your old ones: You're creating a new brand, but that doesn't mean you need to start your social accounts from scratch. Remember that you can request changes to your account name. On Twitter, this done easily by going to your Settings, and changing your username in the box.
Instagram is very similar – simple click Edit Profile and change your username, clicking Done. If the name you've chosen is unavailable, you'll be told so when you click Done.
On Facebook, it's a bit more difficult – and you can only change your name once. You'll find the option to change your name under Settings -> Page Info. You may also change the associated Facebook URL (but also only once!).
Secure the new .com (or other domain), and have a presence at that site upon announcing your rebranding. If you're truly leaving your old name behind, then chances are you'll be redirecting your old URL to a new one. People certainly aren't going to be looking for New Name Company at oldnamecompany.com.
If you're not immediately switching to the new brand's URL (which you should be, but we understand rollouts don't always happen quickly or you may be redoing your website to match your new brand), have a landing page at the new URL confirming your ownership of the page, your excitement for the rebrand and a notice of when people should expect to see your brand move to its new online home.
On that same note, what SEO considerations should you be paying attention to – will there need to be a website migration? Rankings preserved? NAP (name, address, phone number) listings updated?
Create a solid launch strategy: How will you get the word out? Will you have a launch event, a long-term public relations strategy and community outreach efforts? In the days and weeks following the launch, be prepared for plenty of questions. If you have a community excited and devoted to your brand, they'll have that same passion about changes you announce.
Establish a timely rollout plan: There are a lot of pieces that change when you rebrand, from digital presences and physical storefronts to product packaging and collateral (and much, much more). How will you roll out your rebrand with maximum efficiency and minimal confusion? Will you tackle your online presence and then your physical presence? Or refresh your image one physical location at a time? In the meantime, how will you continuously educate the everyday customers and new customers who may have missed your announcement to the press and see conflicting brands? (Remember, not everyone is paying attention to press releases and Twitter)
Be prepared: There's going to be a lot of chatter about your rebrand, because social media allows us all to connect and voice opinions like never before. You may not be able to respond to every question or opinion, but you can respond to some – and you should listen to as much feedback as you can. Try to identify the "why" behind each piece of feedback. Do they truly have a problem with your name or logo? Or are they a longtime customer who hates to see you depart from the brand they love? Alternatively, is this a customer who's had a bad experience with you in the past, and a rebrand isn't the key to winning them over?
Your rebrand will always come as a surprise to some people, but running down this list of considerations will ensure you are prepared for a solid launch that lessens the number of questions people have – leaving more room for excitement.