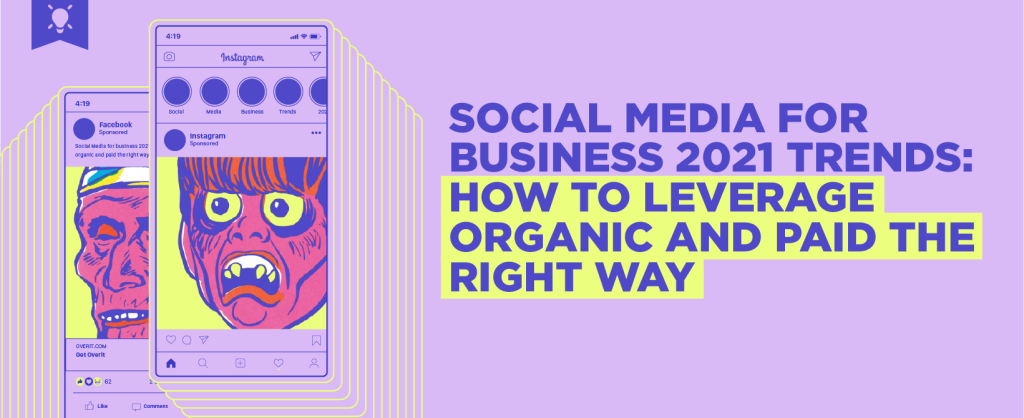 Instagram
First up on this rundown is the fastest-growing social media platform in the world. The one almost every business should be using in one way or another. No, not Facebook. Not TikTok.
Instagram.
Instagram usage is still growing, and in 2020 they passed one billion monthly users, with 90% of people following at least one brand. On the ad side, Instagram's advertising reach grew by 7.1% in Q3 2020, compared to Facebook's 2.2% growth.
Of course, thanks to the pandemic, online shopping skyrocketed in 2020. In the U.S., overall e-commerce increased by 44% over 2019, and on social media specifically, Salesforce reported sales growing by 84% in Q3 2020.
When we talk about selling products on Instagram, we need to mention a huge driving force behind those sales: Influencers. With people unable to go shopping with their friends, who will they turn to for advice on what clothing, skincare products, or electronics to buy? Those trusted influencers.

If you're interested in starting an influencer strategy in 2021, do your research (for example, take a look at engagement rate versus just follower count), and don't be afraid it'll break the bank (unless you're aiming for someone with the last name of Kardashian or Jenner). Most marketers had a budget of $1,000-$10,000 for influencer marketing in 2020. Working with micro-influencers (people with followings between 10,000-50,000) is a great, affordable way to dip your toes into reaching your specific audience through Instagram.
Facebook
Facebook may have earned a less-than-great reputation over recent years, but the fact remains that it's still the most prominent social media site in the world. Meaning, if you want human beings (especially the baby boomer group) to see your products, you probably need to turn to Facebook. Facebook usage is up, and ad revenue is predicted to be $94 billion in 2021. Here are some Facebook stats you may find surprising:
Twitter
Twitter remains an anomaly on the organic side. Many brands have taken on a more humorous, casual, or even absurd persona to connect and build affinity with their target audiences. For whatever reason, brands feel more comfortable being weird, edgy, or more outspoken on Twitter. Depending on your industry, this could be a valid strategy. However, we've seen so many brands just get it wrong.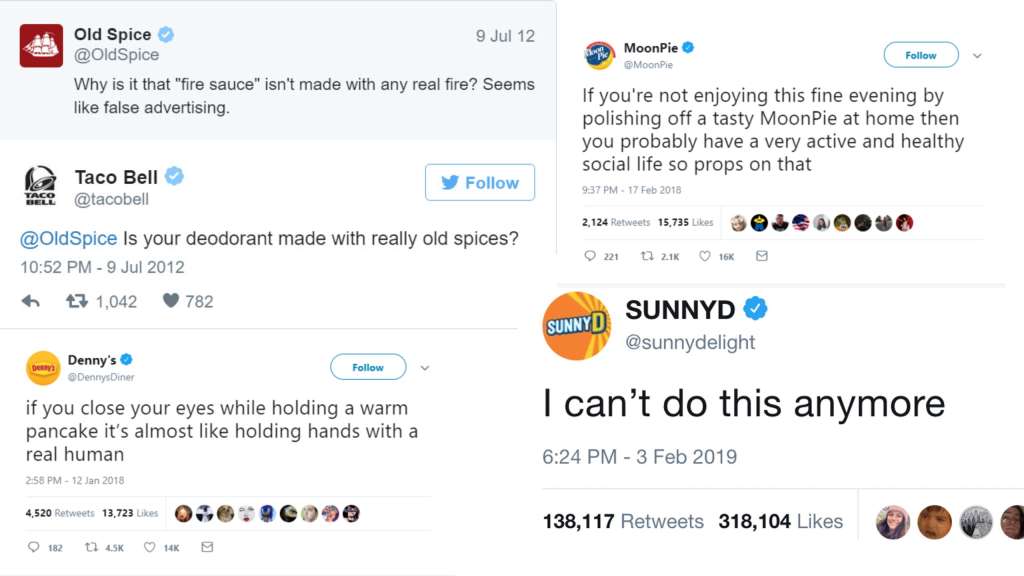 A prime example of this is Burger King UK's recent tweet: "Women belong in the kitchen." In last week's Into and Overit Newsletter, our CMO Lisa Barone broke down why this didn't work, explaining that we consume information differently across different platforms. In Burger King's case, what worked as a print ad did not work as a tweet.
Lisa writes, "Someone getting The New York Times at their doorstep doesn't just consume that news. They greet it… That behavior is a world apart from how I consume information on social media. There, I'm in scan and react mode. I'm looking for something that catches my eye, stops my thumb, and compels me to like it, share it, or yell at it. Different mediums lend themselves to different user behavior. A message crafted to reach someone when they are at home with their paper is ill-effective on a person scanning and pecking."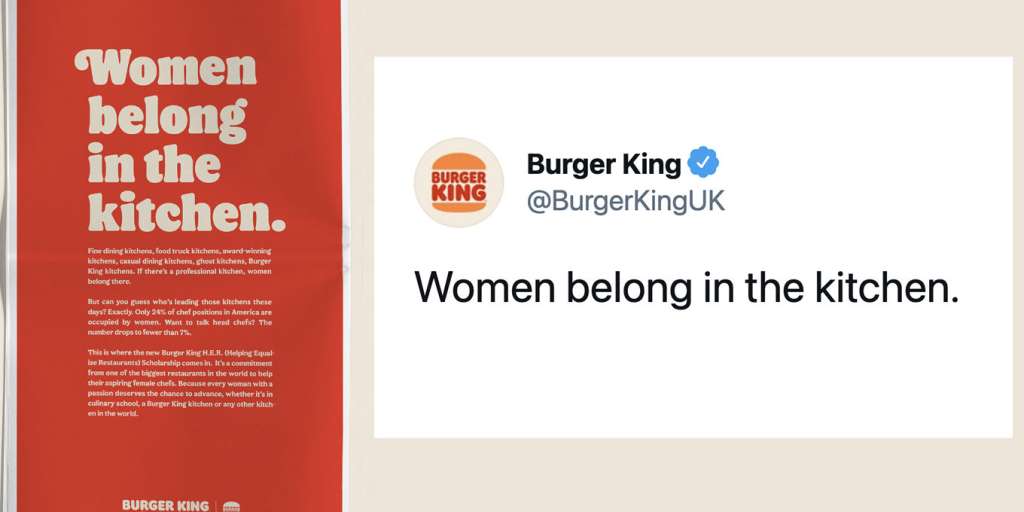 If you're thinking about tweeting something controversial, weird, or hopping on a meme, take some time and do some research. Is this something that can be misconstrued in the wrong way? Is it something you actually believe? (For example, tweeting "Black Lives Matter" but not actually having any diversity and inclusion efforts at your company.) Is it something relevant to the brand mission? After all, the best way to apologize for a tweet gone wrong is not to have to apologize in the first place.
YouTube
YouTube is an interesting mix of a hybrid social media site, search engine, and streaming platform. People use it to search for answers to their problems like "how to unclog my toilet," but also use it to stream movies, watch documentaries, or (more traditionally) watch content from their favorite video creators, which can range from 15 second long Shorts to hours long streams or vlogs.
Brands should absolutely be posting their video content to YouTube as views and engagement have surged during the pandemic. Not only will adding your content to YouTube help people find you through organic YouTube search, but those results can also be pulled into Google. While there's no way to guarantee you'll show up in the SERPs, our Director of Digital Marketing, Dr. Chris Fasano, suggested this:
"A quick win is to repurpose long-form written content, such as blog posts, into smaller video "chunks." The same can be done with interviews and webinar replays, all of which can be optimized for search."
Strategies for optimizing for search include writing key-word optimized titles, descriptions, and tags, adding professional, accurate captions, and creating compelling thumbnail images.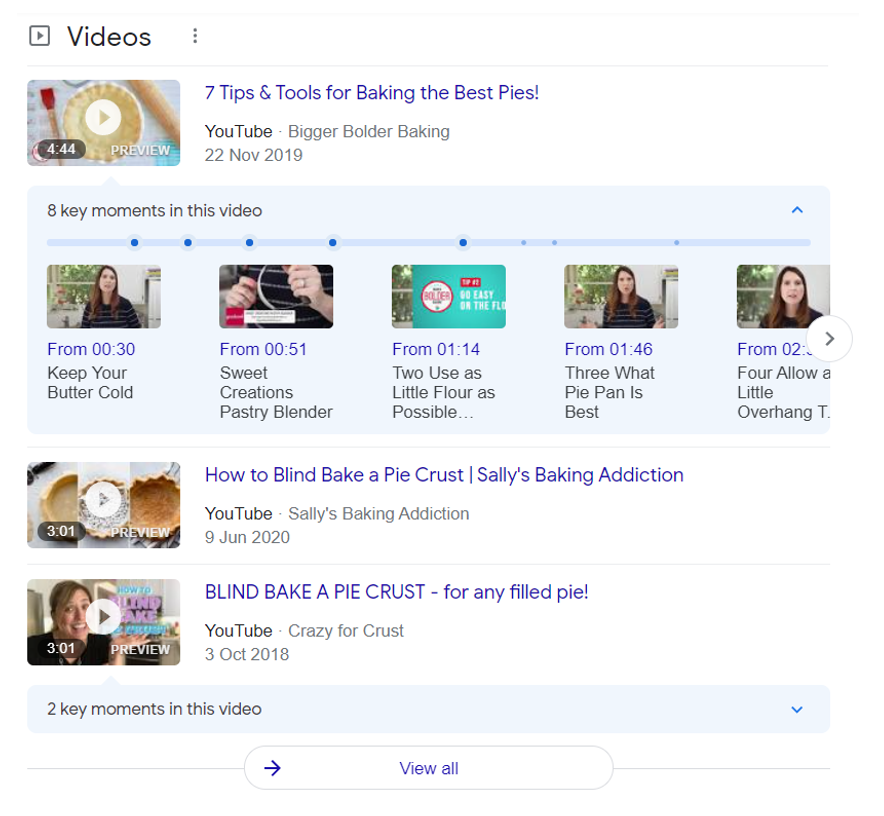 Up and Coming
It might sound odd to call the 6th largest social media site in the world "up and coming," but considering it is a platform launched only three years ago, TikTok's influence just keeps going up–to the tune of 800 million monthly active users (30 million being in the US). TikTok is, of course, known for its viral dances, memes, and music collaborations, bringing in all manners of celebrities, influencers, and beautiful people.
But is it an effective advertising platform? It all depends on your audience. Close to half of the users (24%) are in the 18-24 age range, with 13-24 year-olds dominating 69% of the user base (Hootsuite). This could be a great way to establish brand loyalty and affinity with young people. It's also interesting to note that more than 37% of TikTok users have a combined household income that exceeds $100K. So clearly, it's not just unemployed high school and college students using the app. However, placements like in-feed video can cost a pretty penny ($25,000 campaign minimum), so it could be more cost-effective to go the influencer route.
Another exciting player is NextDoor, a social media app meant to connect residents, local businesses, and agencies within specific geographic "Neighborhoods." They recently launched their self-serve ad platform, with various ad formats, including newsfeed, video, email, and click-to-call. Not only are you able to target hyper-locally, but you can also get even more specific and filter by household income, homeownership density, and interests. This seems like a great option for local businesses, especially home service businesses aiming to target people who own homes.