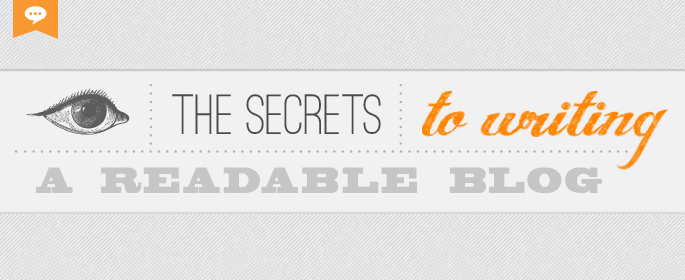 You've been tasked with starting your company's blog – congratulations!
…Now what?
Management has listened to advice about the perks of regularly posting content online, and they've decided to act. They understand that your company blog is the prime opportunity to exhibit your greatest ideas and expertise in your crowded industry. It's a chance to show off internal thought leadership on industry topics and trends, as well an outlet to demonstrate company culture by highlighting internal updates like new hires, expansion and community involvement, and even the company's annual BBQ.
But only if you don't screw it up.
How you approach mapping out a blog strategy is critical to success. Many blogs don't gain massive readerships overnight – if ever – and having a bad blog is worse than having no blog at all. How will you get readers to come back week after week?
I know, now you're nervous. Don't be. Your blog is going to be great, because you're going to master three things critical to writing a blog that people actually want to read (and that you'll enjoy writing).
1. Be Awesome (Or, at least interesting)
Whoever is in charge of writing the company blog is handed the keys to a public-facing, fast-moving content vehicle. Whether you write daily, weekly or monthly, you'll put more words on paper and online in a few blog posts than are sketched out and refined in a year's worth of advertising, printed brochures and website content.
No pressure.
Just kidding. It's a lot of pressure.
The key to success is to be awesome. To do your job well you'll need to have a solid understanding of the industry, a grasp on what's happening right now, a personality, a sense of humor and the ability to respond to disagreeing comments in a conversational, open-minded and professional matter.
Your audience can tell when the writer is tackling the wrong subject matter or if they have no clue what they're talking about. Personally, I can contribute to a travel blog much better than a cooking blog. I could share some recipes and tell you stories of my grandmother's cooking, but you're going to figure out my writing isn't quite right. It's missing some zest. Your company's authority and expertise must be grounded in something real – do your research, speak to the right people, read the appropriate blogs and choose the correct writer to take the lead.
2. Master The Message
Every company has their mission. Their vision. Their boiler plates. Their talking points. They're the key points of your brand, written, poured over, revised, focus group'd, revised, (repeat), and finalized over a lengthy process. That's great. It's also probably kind of boring.
Your blog material must extend beyond that. Don't let your content read like the rest of the website. Readers didn't come to your blog to read a revised version of your company's "About" page.
Your audience is coming to learn about you. Show them who you are and who the company is.
Use your company's blog as an outlet to actively engage in conversations. Ask your readers their opinion on subjects. Respond to them. Yes, your posts at times will be to share company news such as your latest product release or that you secured series OMG funding.
And other times, be there as expert eyes on the industry. Ears to people with other opinions and questions. Voices on topics causing "disruption" (side note, stay away from buzz words!) in the marketplace. Allow yourself to – strategically – question what competitors are choosing to do and why your company sees the situation differently.
Remember your messaging, but stick to a strategy – not to a script.
3. Have Passion
We have the writer and we have what you'll talk about. Now we need the "why."
Management is excited about regular blog content because it leads to SEO boons and links. However, your audience really doesn't care about your attempt to boost your online search visibility. They want to read content that is relevant to their interests and enjoyable.
Just as reading your blog content shouldn't be a chore, neither should writing it.
Go into writing with a sense of excitement. Enter each day with a renewed focus on staying up on timely news headlines to which you know that you know your company's expertise can speak. Proceed with a camera in hand to share illustrative photos along with your text to better convey your story.
Have fun. Write posts you enjoy writing – and when the subject matter is serious, write with a sense of passion that proves you, acting as the voice of your company, sincerely care about the topic at hand.
The author of the blog can't be like the host of a house party whose attitude suggests he'd rather be quietly watching Jeopardy. First-time readers will be able to tell when a blog is written as an advised strategic necessity but completely lacks the passion to back it up. Next time you invite these people to your blog party, they'll decline to visit.
Don't let that happen to you. Write blog content people will get something from – a laugh, a lesson, even a question. Write a blog people want to read, and they'll come back for more.