It's simple. We focus on building the best marketing plan to drive leads to your business so you can focus on the essential things like running your business and growing your brand. 
Home Services
We speak fluent home owner.
It takes a lot to keep your home services business moving forward. You're focused on serving customers' needs and putting your best foot forward. Our team is here to act as your support and partner. We will develop a fully-integrated marketing strategy to build your presence in local search, optimize your business listings, attract reviews, and increase revenue. 
Overit has experience helping home service companies generate new leads, nurture existing ones, and help you harness the technology you need to streamline, enhance, and run your business. We work with you every step to adjust to the trends and data to set your business apart from the pack. 
WE ELEVATE HOME SERVICES MARKETING THROUGH
When a problems in the home strike, consumers call the name they remember first. We'll position your brand with messaging that resonates and visuals that break through the clutter.
We've developed a proprietary, customizable virtual assistant to help you engage with leads, book appointments, and close business faster - all with no overhead. Use live video chats so techs can assess a situation without driving to a client's house.
Customer Review Campaigns
Increase sales and exposure with customer review campaigns that solicit genuine business feedback.
Fire up your lead gen efforts with custom, in-depth, multi-channel marketing strategies, including online advertising, video marketing, social media, content marketing, and more.
Business Insights / Overlytics
Evaluate ROI by measuring from lead to sale, using real-time digital dashboards to quantify not just the cost to attract a lead, but to convert a lead to a customer.
More dollars. More growth. We look at your complete customer journey to find what's working, what's not, and where we can make changes to increase your funnel and close more leads.
Home Services
Marketing Report
Looking for the latest data in Home Services marketing? We've got you covered. Download our Consumer Survey Report.
Get Your Copy
Get Overit
Connecting Consumers at Every Touch Point.
Want more leads, better leads, and more trackable leads?
Creating true marketing attribution with unlimited seamless integrations
Get Overit
Appolo Heating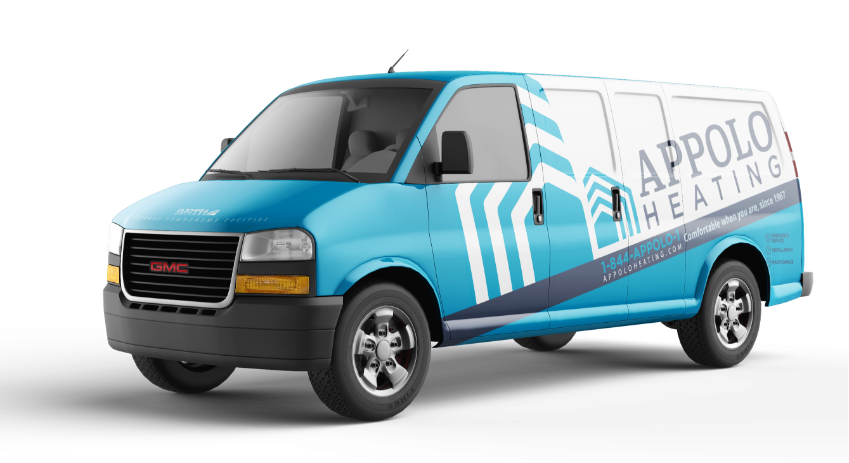 Appolo Heating partnered with Overit to increase sales of its HVAC installation, emergency, and ongoing maintenance services.
Overit created and executed a comprehensive, integrated branding and marketing effort that merged traditional tactics with digital efforts to attract new customers, re-engaged current ones, and help create more comfortable homes in every service region. Our work with Appolo has included the modernization of the brand's aesthetic; a new user-focused website, traditional marketing, ongoing search engine optimization and online advertising, public relations, content marketing, marketing automation, video production, character development, and more!
Since beginning work with Overit, Appolo has seen:
20%
increase in replacement business year-over-year
10%
increase in service business year-over-year
57%
increase in online advertising leads year-over-year in the busy summer season
40%
decrease in average cost per lead
Get Overit
A-1 Pest Control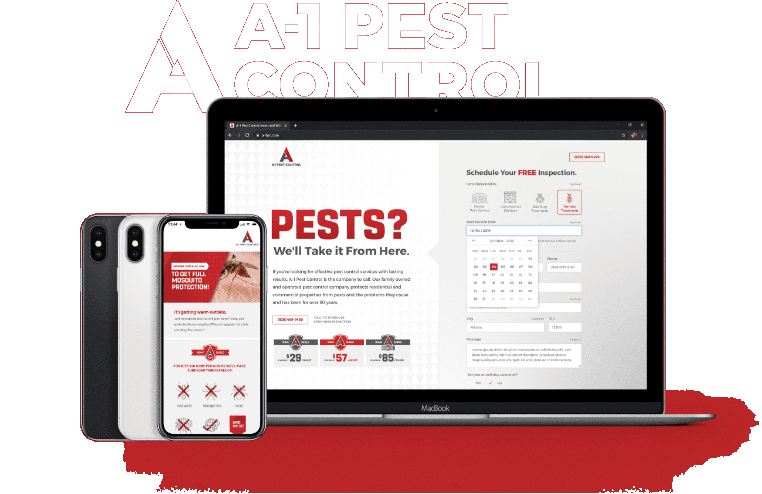 A-1 Pest Control came to Overit looking to expand their customer base. They were receiving most of their referrals from current customers and hadn't successfully tapped into digital advertising in the past. They asked Overit for a comprehensive digital and content strategy that would drive sales, draw new customers, and deepen their brand imprint in the region.
Overit began by auditing A-1's sales process and created a detailed sales workflow to accommodate their needs. The second step was to get A-1 ranking on search. Our team conducted a brand and SEO audit to identify content and keyword opportunities to help better position A-1's search rankings. With that information we created paid media campaigns that included PPC and search ads, geo-targeting, programmatic advertising, Google Local Services, local billboards and social. Today at the click of a button, all of A-1's leads can be identified by stage, potential revenue, and the marketing source they came from.
A-1 has seen:
127%
Increase in YOY user traffic
100%
Increase in page views