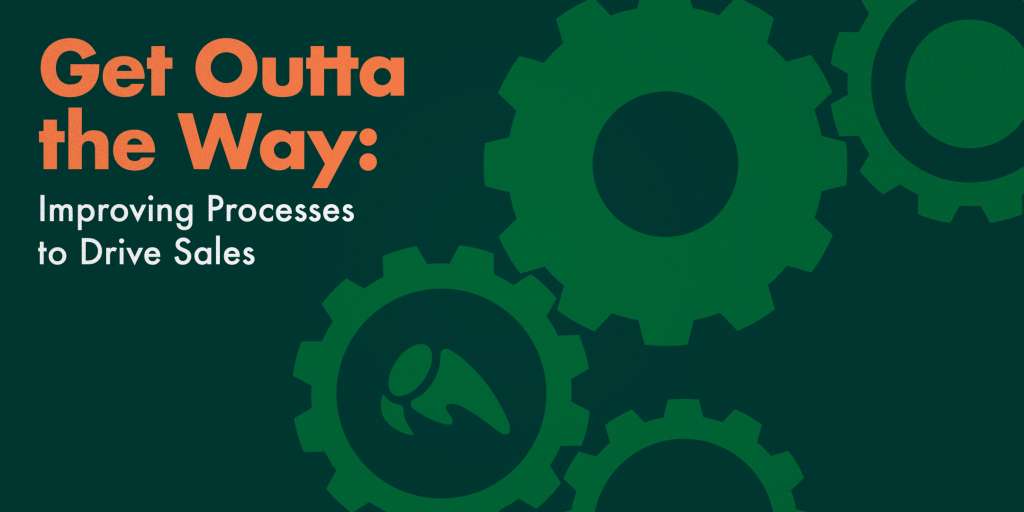 Our first webinar of 2021 offered knowledge on a subject that can be tricky to understand: Sales Enablement. Yes, it might be a mouthful, but the idea of aligning your sales and marketing teams to better manage your leads can help you immensely in closing more business.
Our Director of Digital Marketing, Chris Fasano, started off with a chart to visualize the effect that Sales Enablement can have: The red line shows a steady increase in revenue. However, the blue bars show that the number of leads actually began decreasing. How can this happen? This client got better at managing and closing the leads that were already in their pipeline as well as upselling their current customers, meaning they didn't NEED to bring in as many new leads to keep growing.
Here are the top three things to keep in mind when beginning the Sales Enablement process:
Know your audience, know your goals:
The first thing you need to do is clearly establish your goals. Yes "increasing sales" is a goal, but be more specific than that. Increase by how much? Or perhaps you would like to make your entire system more efficient – Increase active selling time, eliminate manual work and reduce redundancies. All this can all be achieved with sales enablement, and of course, eliminating wasted time will make you more profitable.
Next, understand your customer. Really understand them. Dig deep, beyond superficial demographic information.
Why do they actually want and need your product?
When do they start looking for it?
Do they do a lot of research before buying or not?
What channels or mediums (social, email, podcasts, television, etc) are they most actively engaged with?
What is the customer journey before making a purchase?
If you haven't already, make sure you've documented your buyer's journey and align that with your sales process so you can reach them at the right place, at the right time.
Content, Content, Content:
Once you have your sales process aligned, now you can overlay marketing techniques to educate and nurture them. Of course, the best way to nurture your leads is with various different types of content. Dan emphasized the need for having a diverse content library. This can include…
Ebooks
Videos
FAQ's
Surveys
Podcasts
YouTube Series
Newsletters
Mailers
Apps
Reviews
Webinars
*Phew* That's a lot. But here's the thing. You don't have to start from scratch. Chances are, you probably have a good amount of content that exists already. Get creative with repurposing it.
Could a blog post become a video?
Could several blogs be combined into an ebook?
Could the data you're already gathering become an infographic?
Then make sure your content types are aligned with the buyer's journey. For example, using shorter, simpler content for people at the top of the funnel, and save you bigger pieces for people near the end.
Automation:
The cherry on top really comes once you have defined your sales processes and thoughtfully overlaid how marketing interacts at each of those steps. What is that cherry? Marketing Automation. Using a marketing automation platform, detailed campaign workflows can be designed to automatically interact with customers at any stage of their buying journey, and ensure they are spoken to with the right message at the right time.
An example of automation could be:
Someone goes to your website and downloads an ebook.
Then a system is triggered to send a "Thank you" email with a link to the ebook a few minutes later.
Send a notification to the lead owner that the ebook was downloaded, so they can follow up with them later.
Automatically enroll them into an email nurture campaign to keep them engaged.
Automation allows you to be continuously nurturing your leads 24/7, even when your salespeople are not "actively" selling.
Finally, Dan emphasized that Sales Enablement is not static. You need to be continuously looking at the data and refining along the way. Track. Analyze. Prove. Once you prove something is or isn't working, you know where to best invest your time and money. And instead of chasing leads, your marketing and sales teams can spend more time doing what they do best, creating great content, and selling to the best possible prospects.
Watch the full presentation on YouTube or simply hit play below.
Access the presentation deck here.