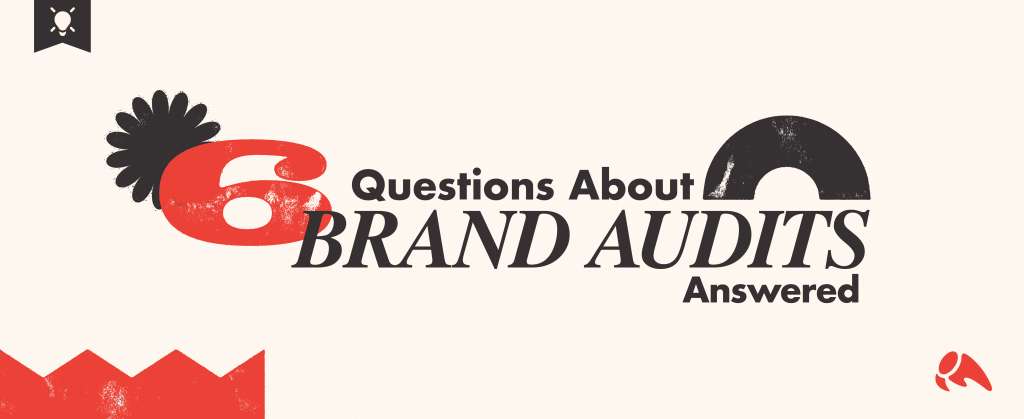 What do you think of when you hear the word audit? For many of us, we think of a tax audit, which is usually not a fun topic! As marketers, we think of a brand audit. These can be more fun – at least for a group of brand junkies like us! In today's connected business climate, competition is fierce. It's not enough to just have a great product or suite of products. It's about being memorable. It's about having a brand that differentiates itself from everyone else. And brands don't stay the same. They need to adapt to the times in order to remain relevant.  
What is a brand audit?
A brand audit is an in-depth look at your brand's current positioning and how it stacks up against your competitors. It's an analytical process that studies all of the aspects that make up a brand. It also pinpoints internal and external strengths and weaknesses.
A brand audit is a great way for a brand to take a step back and get an objective, holistic view of how your brand is performing. After an audit is complete, it is presented along with recommendations for key messaging, marketing strategy, and tactics to improve your brand's performance.
Who needs a brand audit?
Every brand needs a brand audit – whether you're a small business, a nonprofit, or a large corporation. This also applies whether you're a brand just launching or have been around for decades. Most brands have gaps, and every brand has opportunities. An audit can help identify both.
Why do you need a brand audit?
I once had a sales manager who said "No one likes to hear they have an ugly baby." And while that message can be a little blunt, it's relevant when it comes to branding. Whether it's your own business and you've built it from the ground up, or you've been working at an organization for a long time, you're in it every day, and it's hard to step back and take a look at how your brand is performing. 
This means what's working for your brand and what could use some improvement. An unpopular question for job candidates that they have to answer is "What are your strengths and weaknesses?" Sometimes it's difficult to accurately answer this question about your own brand.
What does a brand audit cover?
Brand audits will vary based on the industry, the individual business or organization, and your goals. But independent of those factors, a brand audit will allow you to:
Check up on how your brand is performing 

See your brand's strengths and weaknesses 

Better align your messaging and marketing to reach your target audiences

Understand how you stack up against the competition, plus determine how to differentiate yourself better
A brand audit will look at internal branding, meaning your current brand voice, positioning, values, products and services, plus unique selling points. A brand audit will also look at external branding, meaning your visual identity, logo and color scheme, existing assets, website, search engine optimization (SEO), news, PR, content marketing, social media, partnerships, etc. 
Once a brand audit is complete and presented, you should have a more solid understanding of what's right or wrong with your brand. The next step is to create an action plan to adjust your brand standards and develop a marketing strategy accordingly. Options include keeping your brand identity the way it is, giving it a complete overhaul, or refreshing your brand to better align with your organization's goals.
When should you get a brand audit done?
There's never a right or wrong time to do a brand audit, but here are a few situations where you should consider getting a brand audit done for your organization:
You're launching a new business 

Your business is experiencing a lot of recent growth

You're expanding into a new market

Your business growth has been stagnant 

You're thinking about (or are going to) rebrand your business

Your brand is acquiring or has a number of affiliates 

You don't think you have a strong brand 

You're unsure of your brand's direction
If any of these apply to you, a brand audit is a good idea!
Who should do your brand audit? 
Ideally, a third party should perform a brand audit (e.g., a consultant, branding agency or an integrated digital marketing agency). This helps make sure the audit is both comprehensive and objective while examining both your internal and external branding. You can perform a brand audit internally, as long as your company has a director of marketing and/or a team who knows how to do marketing research. However, small businesses often have limited resources, which means tackling a brand audit is more difficult. Plus, it's easy to let your own biases get in the way of objective research.
Overit's approach to brand audits and brand strategy
At Overit, we like to say that we take a holistic approach to defining your brand. What does that mean exactly? 
It means that we put brand before anything else. Branding and your messaging should guide everything else we're going to do. 

It means that we don't take a "one size fits all" approach to brand audits. 

We work closely with you to thoroughly explicate your brand and build the architecture that will house and support all of your marketing efforts.
A comprehensive audit from our team can include:
Conversations, interviews, and surveys

with team members to find out

your priorities, your challenges, and how your team currently messages and views the brand. 

Customer surveys

to provide insight

into how your current brand and marketing tactics are perceived by existing customers, and where there may be room for improvement. 

Competitor research

including

the exploration of various messaging themes and analysis of competitors' marketing efforts (creative and positioning).  

A content audit

includes

a full review of existing assets and how those assets are used across platforms to get a better understanding of how the current brand is communicating with its audience and the message that is being conveyed. 

Market research

(if available) to develop messaging tactics curated to your brand's core audience. 

Research and discovery

to review your current creative messaging strategies to see how you are positioning your brand and the fundamentals you are missing from your existing brand approach. 

A brand audit report

that will recommend your brand voice, positioning statement, and  new marketing strategies to improve your brand's performance. 

An action plan

to carry out your brand audit and a timeline of when to do so. 
We like to say that our brand audit process and the recommendations that we make are not intended to limit your organization's creativity, but rather provide direction for how your brand should be represented and messaging that should be used.
Parting Thoughts 
Remember that just like your brand is a living thing that grows and changes over time, so is a brand audit. It's meant to be a living document. Your brand and your message are something you should never forget. We recommend revisiting your messaging annually to make sure it still fits the brand, especially as your service expands and receives initial stakeholder feedback post-launch. 
Learn more about our approach to brand strategy and how we can help you with your next brand audit.