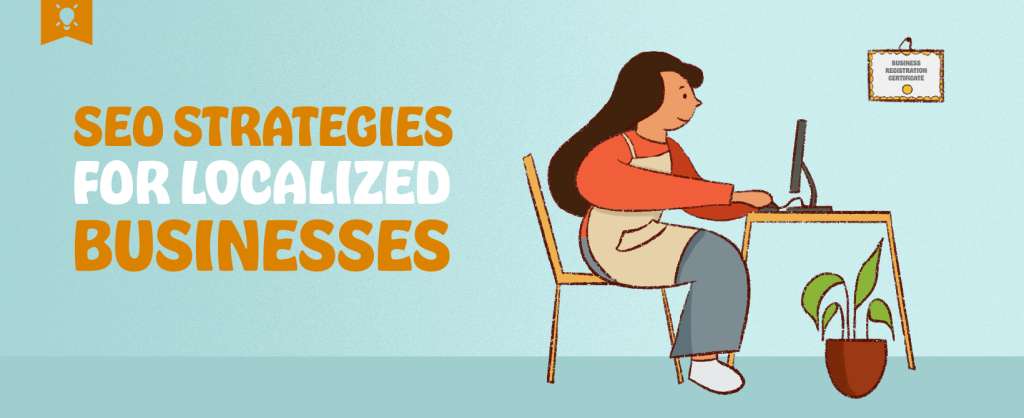 Powered by RedCircle
Remember when there was such a thing as a phone book with yellow pages to find businesses in your area? Localized SEO is the modern-day phone book and adhering to best practices will make your brand discoverable by consumers who are ready to purchase your products or services.
SEO for localized businesses can be a little daunting. Add in the fact that it's not a strategy you can afford to ignore, and you may feel a little overwhelmed. To make it even more complicated, Google continuously changes its search algorithm so SEO strategies are constantly changing.
Take into consideration that 97% of all consumers prefer to learn about a business online more than anywhere else. With all this online activity, how your local business ranks in search engines can honestly make or break your business.
Put simply, a strong SEO strategy will improve online visibility of your business by increasing traffic from search results when a consumer searches for a business in your area.
There are certain signals that search engines like Google take into consideration when ranking search results and I will go into all of those in this post.
Why Do I Need a Localized SEO Strategy?
46% of all Google searches are for local information. Usually, these searches consist of the type of business a consumer is looking for with the addition of the phrase "near me." Or they search for the type of business they need with the name of the town or city they reside in. Point is, there are a ton of potential consumers actively seeking out your business and localized SEO will put you in front of new consumers actively needing your business.
SEO dictates how your business is found online and with 92% of consumers choosing to go with a business that is on the first page of their Google search results, ranking well in Google needs to be a priority for your business.
Google My Business is Crucial
One of the top factors that Google takes into consideration in its algorithm for local searches is Google My Business (GMB) (Also called Google Business Profile). 
GMB is a free feature on Google that allows you to set up a profile for your business. If you've not set up your profile yet, go here and do it now as it's pretty easy.
Once your GMB profile is set up, there are a few things you can do to optimize it. Add in your address, phone number, business hours, and even photos of your business. 
If you apply logic to GMB, it makes sense that Google prioritizes businesses that use one of their own features.
Optimize Your Strategy For Mobile
With smartphones being so smart and convenient, you need to make sure you're taking mobile into consideration.
After all, 82% of people have done a mobile search using the phrase "near me." Make it easy for potential consumers to find your business while on the go via their phones.
To capitalize on so much mobile traffic, you need to make sure that your website is responsive so that when consumers search for your type of business on their phones, your website doesn't disappoint. If a consumer ends up on your website after searching on their phone and your website isn't responsive, the consumer will "bounce," impacting how Google ranks your business.
Earn Authentic Online Reviews
Another thing that Google takes into consideration when ranking your website is the amount of positive reviews that your business has.
Google reviews are ideal but also implement a strategy to collect reviews from sites like Facebook and Yelp.
To see how your website stacks up against competitors and to get a feel for how it's performing locally, Moz has a free tool that allows you to view how your business appears in listings all over the internet.
Interestingly, a negative review doesn't impact SEO very much. Google just likes to see that reviews are out there and that your brand is responding to them so even if someone leaves you a negative review, respond respectfully. 
Link Building
When another website links to your website, Google pays attention.
Since we are talking about localized SEO, you want to earn links from other local websites. 
One thing to understand is that every website has a Domain Authority. The higher the domain authority, the more Google prioritizes that link. So when earning link backs to your own website, prioritize websites that have a high Domain Authority. You can read everything you need to know about Domain Authority here.
Consider local news sites, associations, Chamber of Commerce, etc. to build up the links that point back to your website.
You can even write guest posts on local blogs to earn a link back. 
Double Check Your Citations
When it comes to localized SEO, the more consistent your citations are the better. Particularly your name, address, and phone number (NAP) need to be consistent on your website, directories, and listings.
NAP needs to be "crawlable" on your website so that Google can index it and display your information when someone searches for your business. That means your NAP needs to be HTML text as some businesses make the mistake of having this information in a picture that Google can't crawl. 
At the end of the day, if your NAP is inconsistent and Google can't confirm important details about your business, you won't show up in search results at all. 
You can double-check the accuracy of your citations with this free tool. If you find inconsistent NAPs, you can email the website owner and kindly ask for them to update your information.
Keyword Research
Consumers are actively looking for a brand like yours but how do you make sure they stumble upon your website instead of a competitor's? Knowing and utilizing keywords that your target consumers are searching for is imperative.
Understanding what your target consumers are searching for will greatly improve your SEO which will also lead to new customers.
For localized businesses, keyword research is pretty easy. You know which city or cities they will be searching for. You also probably have a decent idea of how they are searching for businesses like yours.
But to double check you are utilizing the right keywords in your SEO strategy, use this free tool for keyword research.
Optimizing Your Website Content
Naturally, when implementing localized SEO, your website content needs to be optimized for search. Here are some important factors when optimizing your content:
Consistently post new content with strategic keywords; a weekly blog is a great place to start

Use high-volume keywords in page titles, meta descriptions, and title tags

Insert your keywords into headers 

Be strategic with the alt text you assign to the images on your website

Use localized keywords on your website

Link internally to other pages on your website

Add a detailed contact page that Google can crawl

Write localized content on your website

Embed a Google map on your website
Final Thoughts: Next Steps to Improve Your SEO
I know I threw a lot of information at you. But if you only remember one thing from this post, let it be this–a strong SEO presence is crucial for any localized business to succeed.
There are strategies that make your website more favorable in Google's eyes. Whether we like it or not, Google gets to dictate when and how your brand shows up in search results.
I outlined a lot of things you can do to improve your SEO. However, it's pretty obvious that improving SEO takes a lot of time and not everyone has the time. That's where Overit comes in. If you'd to like dive deeper and learn more about SEO, check out our quarterly video, The Overit SEO Brief.  
We have some of the most talented SEO pros on our team and we work with a ton of localized businesses to improve their SEO. You can learn more and schedule a consultation call here.