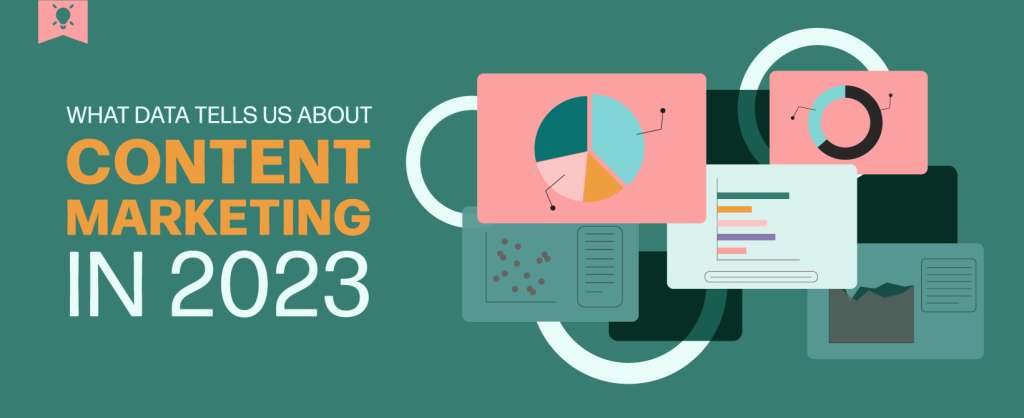 Are you feeling confident in your content marketing plan for 2023?
Here at Overit, we are admittedly data nerds. We think data and creativity is the recipe for success. Going into 2023, we don't want just to equip you with strategies. We want to help you power your brand with actual data.
Content marketing is essential for any brand. And now that we've entered into the new year, we want to share content marketing data that you can turn into actionable insights and make 2023 your most lucrative year yet.
Video Content
Key takeaway: Video content is crucial to educating consumers about your brand. Consumers prefer video content so much that we are hosting a webinar about marketing with video content on January 11th and you can sign up here.
Consumer Content Consumption
Key takeaway: Make your content easy to find because consumers prefer to do their own research and consume content before making a purchase decision. Also, be sure to create content that speaks to every stage of the buyer's journey.
B2C Content Marketing
Key takeaway: Blogging and short-form video content resonate with B2C consumers. The key is to promote your great content via newsletters and on social media. You can create amazing content but if it's not promoted well, it falls flat.
B2B Content Marketing
Key takeaway: With businesses increasing their efforts and spending on content marketing this year, it tells us it's working well. To maximize your content efforts, hire a dedicated content marketing manager or an agency like Overit.
Content Marketing ROI
Key takeaway: Content marketing is more cost-effective than other marketing strategies. To achieve the ROI that other brands are landing, focus on content quality instead of quantity.
Social Media Content
Key takeaway: Social media is a great way to spread your content to your target audience. Posting organically can get you far and if budget allows, you can leverage your best content in paid ads on social media.
Blogging
Key takeaway: Blogging is clearly successful at creating brand awareness and engagement or else so many brands wouldn't be leveraging it. Post actively and focus on educational content as opposed to promotional content.
Final Thoughts: What To Do With All Of This Data
Looking at the data, one thing that is abundantly clear is that content marketing needs a lot of dedication. If you can't manage it in-house, there are agencies like Overit that specialize in content marketing and know the ins and outs.
If you can manage content marketing in-house, great! Just be strategic with your efforts and analyze the data from your strategies at least once per month so that you can scale the tactics that are the most effective.
Want to have a free consultation meeting with Overit about your content marketing? Contact us today and be prepared to gain some new strategies!