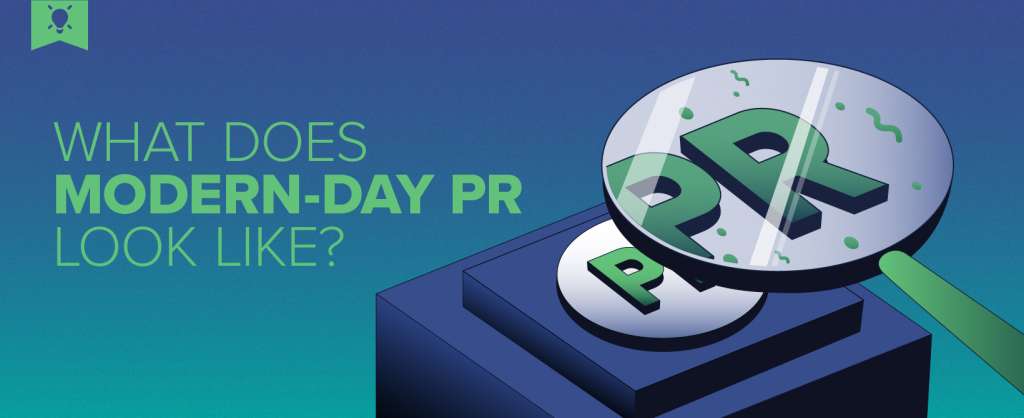 Powered by RedCircle
A lot of brands have a misconception about what Public Relations entails today. It used to only involve getting a client on television or in the paper.  But now, PR has evolved, and brands need to evolve with it.
Some brands only focus on PR when they are first starting out, launching a new product or service, or have met a large growth goal, but many should know that PR helps companies grow well beyond just the launch date. In fact, PR is part of growth marketing and can sustain your business in the long run.
If you're still unsure of your PR strategy, you're not alone. A lot of brands get confused about how PR is different from marketing. The key thing to remember is that PR is all about your brand's reputation––and getting to know you, while marketing is about driving sales––and getting people to buy your products or services. However, these two strategies do well when working together. Your PR efforts may attract a new audience while your marketing efforts turn them into a client.
The point of your PR efforts is to cultivate a positive image of your brand to the consumers you've identified as your target audience. But also to engage the general public in learning your story, finding out something interesting about you and your brand that could make your audience identify with you, and create a personal relationship.
Let's dive in and explore some things about modern-day PR so that you have actionable insights.
Things Have Changed
Modern-day PR leverages connections in the media (digital and traditional) to put a brand in front of new audiences. But let's be real: the modern news consumer is smart. They're no longer persuaded by a simple ribbon-cutting announcement to now frequent your establishment. They would rather be more involved and feel as though they can become invested in you.
The main difference between the traditional PR you may be more familiar with and modern-day PR is that PR today is more strategic and digital. But, PR is still about a good story, a compelling character, and a wow-worthy visual. Even newspaper reporters want to see the inner workings of your chip manufacturing plant instead of just telling us about it.
WHY? 
Because  the world has gone digital. It's more than just securing the earned placement in the newscast or hard copy paper–it's making your story so enticing that those outlets want to share it on their digital platforms to increase their engagement. 
But then, so can you.
Let's face it. People are consuming news––your news––in a multitude of different ways today. Understanding that not everyone is watching the 6 o'clock news anymore creates an opportunity to share that 6 o'clock story on your digital platforms to ensure ALL of your audiences are seeing it. 
The Importance of PR
Surprisingly, brands still ask if they really need PR. The answer is always yes. You may even already be practicing PR without realizing it, as it does blend with marketing a bit. However, companies absolutely need to integrate PR with other strategies. If you wait too long, your competing brands may get the spotlight instead of your brand.
PR also increases brand awareness and is an authentic, organic way to establish more touch-points with your target audience. You're building trust with current and potential clients in a way only a good story can provide. And with an effective strategy, your brand's image will always be protected.
Today's PR Landscape
Because technology is getting smarter, so are PR professionals. They're learning more about measuring earned media to help provide a dollars-and-cents value to your earned content. Now PR strategies can be built from data-driven insights.
Today, consumers crave thought leadership more than they want to see a brand with a healthy budget putting out a "salesy" message. Which is why turning your earned media into digital content can position your company as an expert and leader in your field.
Worried that your audience doesn't trust the local media anymore? Research shows that 75% of consumers still trust their local news outlets.
8 PR Strategies for 2023
Excited to implement more PR in the upcoming year? Let's get to the "meat" of this post which is the following modern-day strategies that your brand can't afford to ignore.
Start local

. The philosophy of "shoot for the moon and land in the stars" doesn't apply here. Your local media audience will always be your strongest, and will help legitimize you before reaching out to national outlets––who are just going to google you first before responding to your release.

Try to find the VISUAL nature of the story you're trying to tell; don't tell the media you have a new piece of technology, or are building a new location, and NOT show it to them. 

Identify more people than just your CEO who can tell your company's story. Your audience will identify more with the bus driver who's been with the transportation company for over 50 years, than the CEO telling us how great it is to work there.

Do your research. Learn which reporters like to tell certain types of stories. Find their niche. Don't pitch the real estate reporter about your new coffee line. They won't care much outside their morning commute routine.

TACTICAL TIP: Don't send huge attachments and images with a release. Provide a link where reporters and editors can download your items. Many outlets block emails over a certain size, so your news won't even reach them. And you'll never know.

Seed media partners with

video content

as consumers' attention spans have gotten far shorter.

Create a PR plan before reaching out to editors. Include your goals, talking points, and target audience. You'll be forced to work within the media's timeline, so be prepared with contingencies.

Relate

to the

public

. Attend industry events to network with like-minded professionals to forge new relationships. Speaking engagements are an effective PR tool, and they establish you as a thought leader.
Final Thoughts: How to Do PR Better This Year
Are you worried that your skills and connections with media aren't up to par yet? Or maybe time is an issue? If you can't wholeheartedly do PR internally, it may be time to consider an agency like Overit to help you out.
Whether you decide to hire a PR pro internally or go with an agency, look for specific skills. The most important ones are creativity, communication, great writing skills, and existing media relationships.
Want to see how Overit can help your PR strategy? Contact us today for a free consultation, no strings attached!