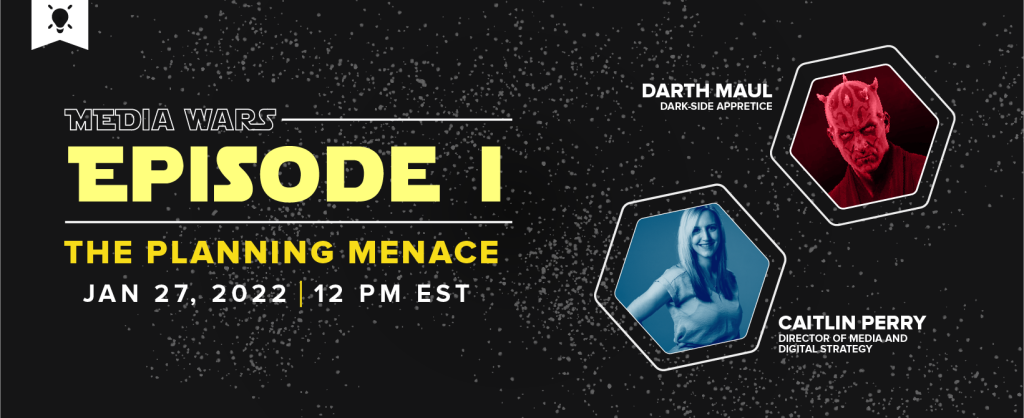 Powered by RedCircle
Want to listen to this post instead? Click play for a fun audio experience!  
For our first Overit Webinar to kick off 2022, we took it back to basics with an overview of traditional media planning and how to leverage different traditional mediums to garner action and results. As our Director of Media and Digital Strategy Caitlin Perry put it, "traditional marketing is not dead, it's just changed."
Let's dive right in.
What is Traditional Media Planning?
At its core, traditional is all about brand awareness. That may seem less important than mediums like digital ads, where people are one click away from your product, but for someone to click an ad, they need to know you and trust you. They need to be AWARE you exist!
How do you do that? With brand awareness.
Seeing a TV commercial or billboard will do wonders for building your credibility instead of just sending out social media posts or ads on their own. Digital and traditional should always be used together to create the biggest impact.
Television
Caitlin noted that we are still in a golden age of television. The competition of broadcast vs. streaming has made for better content all around. For advertisers, this gives us the opportunity to place ads around premium content, whether that be on Hulu, HBO Max, cable, or broadcast channels. And don't forget about YouTube, either. Thanks to smart TVs, YouTube is no longer limited to laptops or phones. If you don't watch a lot of YouTube, you might be surprised at the production value from its biggest content producers.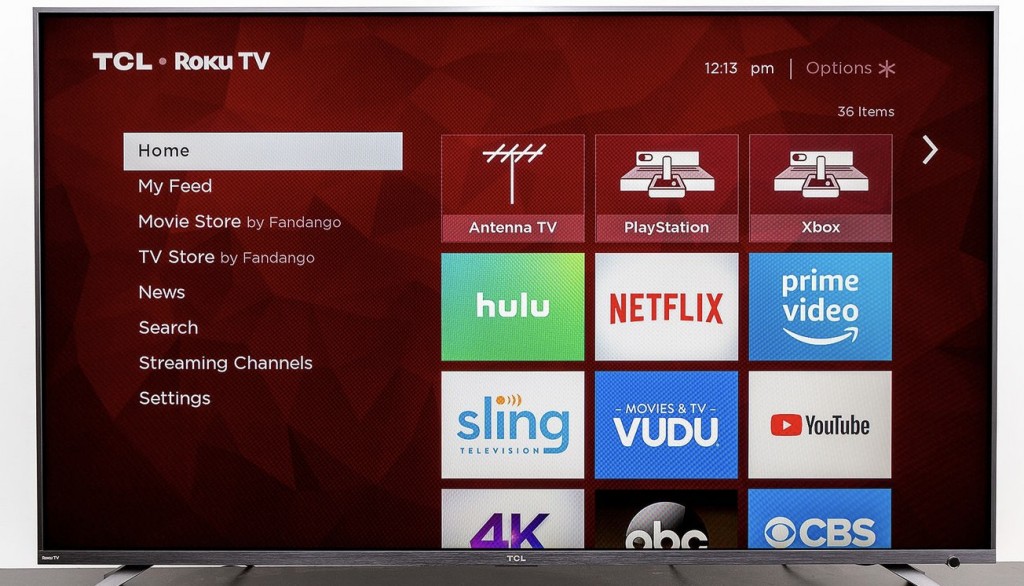 Radio
Traditional AM and FM radio have been hit hard during the pandemic, as people's commutes drastically changed. However, streaming radio like Pandora and Spotify are thriving. Streaming allows us to target more precisely than traditional radio, including by age and location.
If you're still interested in getting your word out via traditional radio, Caitlin suggested looking into endorsements. They're much more popular and accepted now and will help build your credibility and trust, as radio personalities are influencers in their own right.
One question we get a lot is, "do people actually use streaming accounts with ads?" For example, if you pay for a Spotify account, it can be hard to remember that some people have to listen to ads between every few songs. But when you look at the numbers, more people continue to use unpaid/ad-enabled accounts than paid/higher-cost accounts for things like Spotify, Pandora, and Hulu. So yes, people will hear your ads! Here's a look at the statistics if you're curious:
Spotify: 209 million active free users vs 172 million paid users in Q3 of 2021. (Source)
Pandora: Only 6.3 million paid subscribers out of 58 million monthly active listeners (Source)
Hulu: In 2019 it was reported that 70% of Hulu' 82 million viewers had ad-supported accounts. (Source)
Out of Home (OOH)
Though Out of Home is the OLDEST form of advertising, it's still important! There are so many opportunities to be eye-catching and creative, whether on a traditional billboard or digital sign. But remember, you only have about 5-7 seconds for people to read your message. You can't overload it with info. You need to distill your message to its simplest, most important form.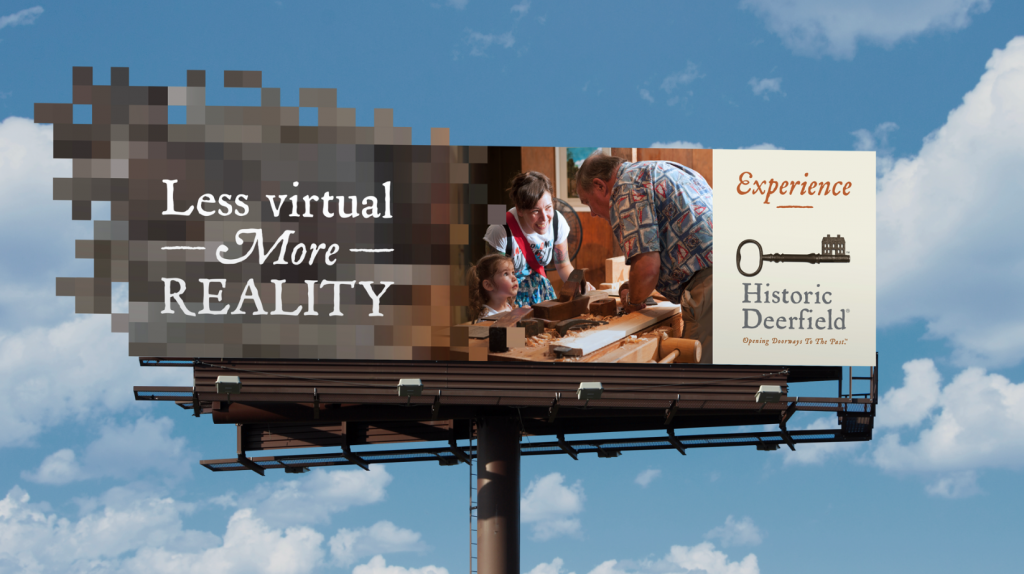 Direct Mail
Direct Mail is another oldie-but-goodie. While it never fully went away, direct marketing saw a resurgence after the pandemic hit. New life was given to it thanks to a new lifestyle of remote work and enjoying a trip to your mailbox.
However, Cailtin stressed that you should never do a mail drop by itself. It needs to be used as a component of your larger media plan. She suggested starting with top-of-mind awareness like Out of Home to introduce your market to the product/service. Then use TV to get inside people's houses with more information. Get them acquainted with the brand first to build trust and authority. Finally, seal the deal with direct mail where they can read about you at their leisure. If someone has no context for the mail they're receiving, it'll most likely end up in the trash.
Print
The final traditional medium we touched on was print: magazines and newspapers. Though print does have a place (for example, B2B trade publications), you need to really know your audience before spending money on print. Caitlin also mentioned that with print rates increasing, always ask for a deal to help stretch your budget further, and make sure you get in as many avenues as you can, including if the publication has a website, newsletter, options for digital ads, etc.
Why and how to plan
So, now that you understand the different traditional mediums, you're ready to start buying, right? Well, one of the best things you can do is actually work with a media buyer. They are your person, either internally or externally who works to negotiate rates, understand deadlines, and handle the budgets. They also contact the media reps and make sure you're getting the best deals and that all the media puzzle pieces are fitting together.
Working together with your media planner, you start with strategy. Start broad, and work your way to granular:
Marketing Strategy: Develop your marketing goals, develop your KPIs (key performance indicators), understand message, target, and budget.
Media Strategy: Choose your mediums, flights, audiences, and budget breakdown.
Media Plan: Here's where you get granular. Pick the final media placements, understand creative needs, and decide on a final budget.
Media Buy: Negotiate and finalize contracts.
When you're setting your goals, remember to break down the Who, What, Where, When, How, and Why.
Who is your target audience?
What is your goal?
Where is your media market?
When do you want to advertise?
WHY does this campaign matter?
Check out the full presentation by clicking the video below! You can also download the slide deck here. Make sure you're subscribed to our email list to stay in the loop with all our upcoming webinars.
Interested in media planning for your business? Get in touch.